Do you feel like ordering a dessert or two every day? Well, that's your brain instructing to act upon it; thanks to the addiction of sugar. Addiction to anything is bad, considering it may harm your health in the longer run. Excessive sugar consumption may lead to problems like metabolic dysfunction, liver problems, obesity, increased uric acid levels and others. Sweet foods are highly desirable due to the impact sugar has on the brain system known as mesolimbic dopamine system. Here's what you need to know about how your brain reacts to quitting sugar.(Also Read -
Is Brown Sugar Better than White Sugar? You Will be Surprised!)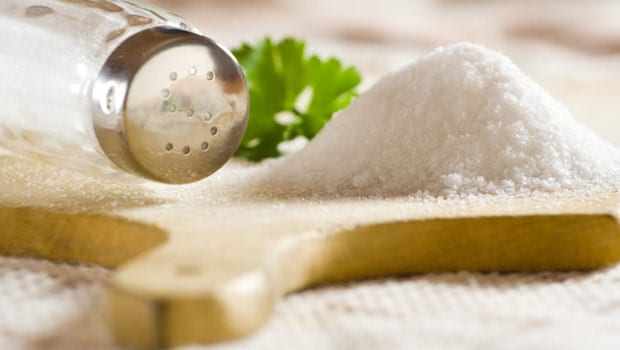 Sugar
What is Sugar Addiction?
Sometimes we have to give in to our sweet tooth cravings and enjoy chocolates, cakes, lollies, soft drinks or just about anything. Basically, sugar is almost equivalent to drugs that can be extremely addictive. Sweets can impact a system in brain known as mesolimbic dopamine system; the neurotransmitter dopamine is released by neurons in this system in response to savouring something sweet. Dopamine release leads to intense feelings of eating more sweets, which can further lead to more cravings and addiction. Sugar has addictive qualities and may lead to some withdrawal symptoms on quitting it.Dopamine has an essential role to play in the brain; it directs our attention towards something that gives pleasure, which can include tasty foods, desserts, et al. This means, our attention is drawn towards chocolates and cakes when we may not be necessarily hungry, further evoking cravings.(Also Read -
Is Quitting Sugar Completely A Healthy Option?)
sweet tooth cravings
Quitting sugar may lead to withdrawal symptoms:
While some people may adjust to functioning without sugar, most have to deal with withdrawal symptoms that may affect your overall functioning. Here are a few withdrawal symptoms that you need to take care of:
Excessive and untimely cravings
Headaches
Bloating
Anxiety
Diarrhea
Nausea
Fatigue
Muscle aches
In some cases, depression
Hunger
Make sure you kick refined sugar out of your life and instead add more natural sugars like
raw honey
,
jaggery
and fruits in your diet. Eventually, your brain will get accustomed to the new changes and you will be able to trick your brain better and quit sugar in a healthy way.