Indo-Asian News Service | Updated: December 16, 2016 16:50 IST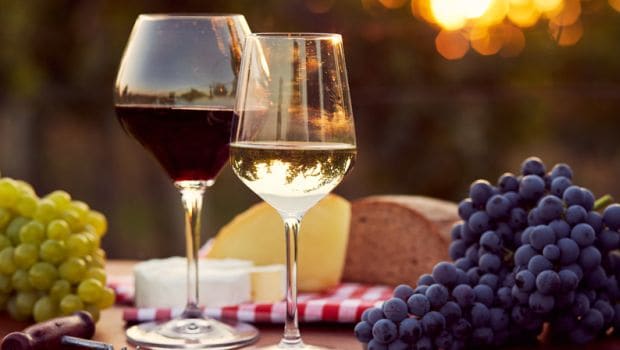 white meat and red wine with red meat. Correct? "Not so," asserts sommlier Prateek Arora.

"Pair a pork cooked with sage with a white wine and you get a blast of tastes," Arora told IANS at a Wine and Dine outing at the Mehrauli swish Qla fine diner here on Wednesday.

He then went a step further.

"Contrary to conventional wisdom, Indian foods and wine can be a great marriage but certain tweaks are required to the food, The melange of spices makes this possible," Arora, a Qla director, who plays the guitar to unwind and who was named Sommelier of the Year at the recent delWine Excellance Awards, explained.

But to begin at the beginning.

"Welcome to the chemistry lab," Arora proclaimed as the guests moved into the vast bar after a rather unusual, but refreshing welcome drink - sparkling wine witn passion fruit puree and dehydrated pine apple - served in the courtyard of the 100-cover eatery, equally divided between the inside and the outside.

"To truly appreciate wine, you have to first unlearn what you know. You've gotta see if the wine talks to you. So, smell, agitate the wine and then slip slowly. Wine is all about awakening your senses," he explained.
"Wine is like a little baby trapped in a bottle. The moment the bottle opens, you are bringing out its best. Look at it, swirl it and see what it does to your nose. Taste it and it tells you what it is all about on your palette. It'll create perception areas on your tongue," Arora elaborated.

It was then time for the first of the pairings, a delicate gougers light pastry made with three different types of cheese and chili flakes. What the white wine did was to enhance the flavors of the cheese and sharpen the impact of the chili flakes. Quite a combination!

It was then time to move into the kitchen where Chef Priyam Chatterjee, who was born into a family where feasts and thriving on culinary traditions were a daily deal, deftly cooked up an appetizer using shimiji mushrooms, butter, grated cheese and a variety of herbs with a generous portion of white wine.

It was then time for the sit-down part of the evening over a vegetarian white sauce risotto and (vegetarian/non-vegetarian red sauce pasta - served in tandem with a white an a red wine.

That proved quite a movement as the red wine, which went down smoothly when sipped independently, tasted a mite sweet when combined with the two dishes - proof of wine creating "perception areas" on the tongue.

"I'm absolutely passionate about wine," said Arora, who explained that he uses his wine palate to deconstruct and construct drinks to do justice to each ingredient which, according to him, should shine through in what a guest gets in the glass. For him, each of the parts is as important as the whole.

And this is what prompted him to launch the Wednesday Wine Evening at Qla once a month.

"We choose the dates with care to ensure they don't clash with anything important. We want our guests to spend a quiet evening and not get hassled about being caught in traffic or any other eventuality," Arora concluded.


(This story has not been edited by NDTV staff and is auto-generated from a syndicated feed.)


Conventional wisdom has it that white wine is to be paired with