NDTV Food Desk | Updated: October 12, 2017 01:12 IST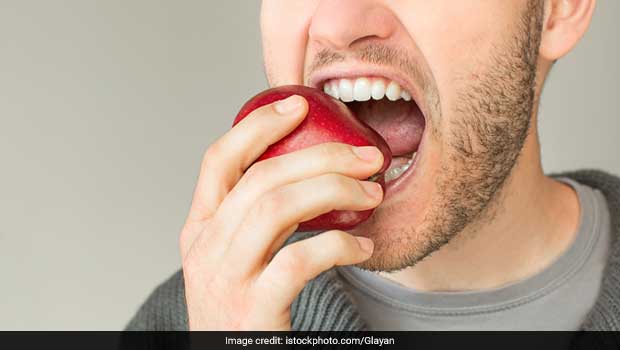 Bangalore-based Nutritionist Dr. Anju Sood helps us understand this better, "The major difference between the male body and the female body is that the muscle mass in the male body is higher than that in females. Thus, foods rich in proteins are a must for men. The calorie count also needs to be higher for them depending on their level of physical activity. Since they need more protein, they would require certain additional vitamins and minerals to digest it." She recommends the following foods that men should include in their daily diet in order to get stronger and healthier.

1. Almonds: Loaded with protein, almonds are one of the most powerful snacks for men. Make sure you have at least 8 to 10 almonds every day.

2. Soybeans: They are rich in iron and calcium and help improve bone strength.

3. Tomatoes: Tomatoes are full of potassium, vitamin C and fiber and they keep your heart healthy.

4. Pistachios: Definitely a healthy snacking alternative, pistachios provide the necessary proteins. They are also known to be good for your heart and help in lowering bad cholesterol. 5. Cabbage: Loaded with the essential vitamin k and free of cholesterol, make sure to add some cabbage to your dinner salad.

6. Oranges: Due to the high content of Vitamin B-9, a glass of fresh orange juice helps to improve blood flow in the body.

(Also read: 10 Best Fruit Juice Recipes)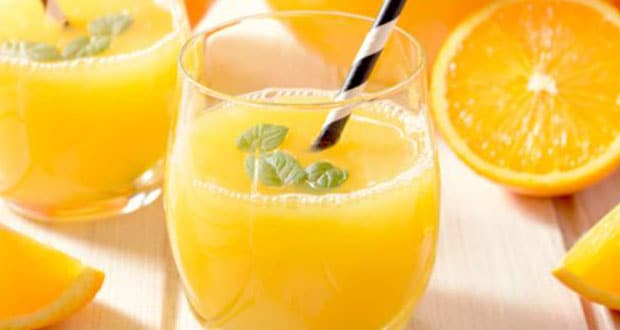 Oranges are full of Vitamin C. Photo Credit: Istock

7. Sweet potatoes: Sweet potatoes help boost immunity due to the high concentration of vitamin A. Try preparing your potato wedges with sweet potatoes.

8. Chickpeas: Rich in dietary fiber, chickpeas promote healthy digestion among men. They are also a rich source of vitamin B6.

9. Kiwi: Packed with Vitamin C, kiwi is essential for healthy blood flow and also helps in fighting anxiety in men.

10. Sunflower seeds:Sunflower seeds provide the body with Vitamin E that acts as an antioxidant and fights disease-causing free radicals.

11. Mustard: Mustard seeds aid weight loss due to the high content of folates present in them. Using mustard oil to cook your daily meals is also a great idea as it is heart-friendly.

12. Watermelon: Watermelons contain potassium and thus, they help in boosting your energy levels. It is also rich in lycopene (the pigment that gives it colour) which is known to reduce the risk of prostate cancer.

13. Cashews: Since cashews are rich sources of magnesium they help in maintaining the muscles in the body.

(Also read: 7 Incredible Cashew Nut Benefits​)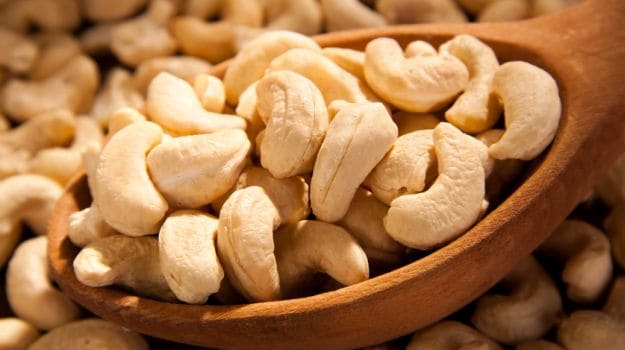 Cashews are packed with magnesium and help in maintaining muscles. Photo Credit: Istock

14. Lentils: Full of carbohydrates and proteins, lentils provide the necessary energy required to carry out day-to-day activities.

15. Cottage cheese: Cottage cheese contains casein and whey protein that help in enhancing muscle strength.

16. Broccoli: Loaded with vitamin C, broccoli helps build immunity and strengthens the immune system.

17. Coconut: Filled with lauric acid, coconut helps boost good cholesterol in the body.

18. Garlic: Garlic is rich in allicin which is a great antioxidant and anti-bacterial. It helps in boosting immunity among men and may also help in lowering the risk of stroke.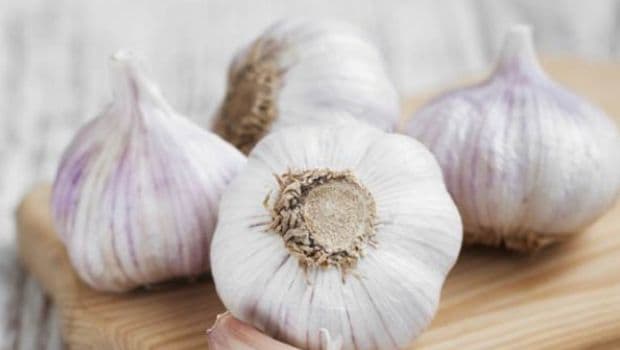 Garlic may help in reducing the risk of stroke in men. Photo Credit: Istock

19. Olive oil: Olive oil is full of monounsaturated fats and is light. It is known to reduce the risk of heart disease.

20. Spinach: Popeye loves spinach and so should you. It is full of iron, vitamin K and fiber. It also contains loads of beta-carotene (Vitamin A) vital for good vision.

21. Pumpkin: Due to its high content of zinc, pumpkin helps improve bone density and strength.

Following a day-to-day healthy diet can do wonders for your overall health and well-being in the long run.



Eating the same food as your partner may not necessarily keep you fit and healthy. Men and women require a different set of nutrients for their bodies to function well. Similarly, the health risks for men and women vary considerably and it is essential to take this fact into consideration while deciding the best diet that you should follow.