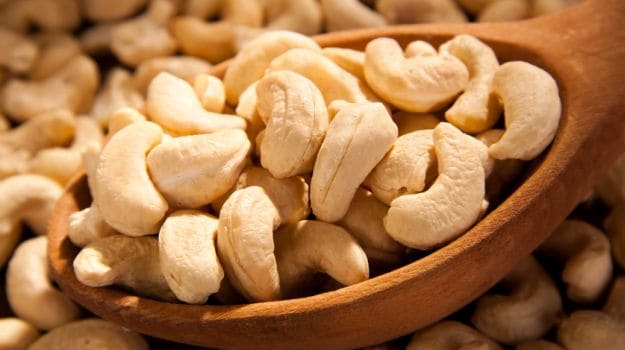 Cashews are packed with magnesium and help in maintaining muscles. Photo Credit: Istock
14. Lentils:
Full of carbohydrates and proteins, lentils provide the necessary energy required to carry out day-to-day activities.
15. Cottage cheese:
Cottage cheese contains casein and whey protein that help in enhancing muscle strength.
16. Broccoli:
Loaded with vitamin C, broccoli helps build immunity and strengthens the immune system.
17. Coconut:
Filled with lauric acid, coconut helps
boost good cholesterol
in the body.
18. Garlic:
Garlic is rich in allicin which is a great antioxidant and anti-bacterial. It helps in boosting immunity among men and may also help in lowering the risk of stroke.