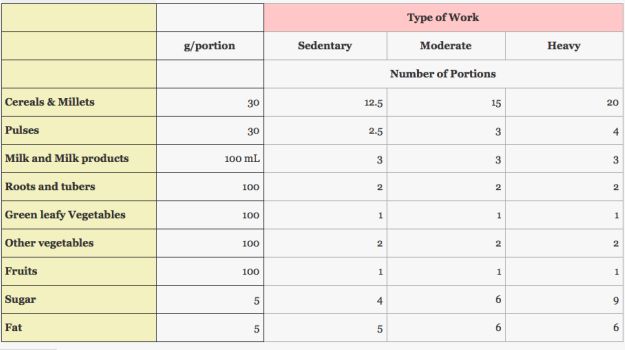 Balanced diet for Adults-Sedentary/Moderate/Heavy activity(Number of portion). Source:Dietary Guidelines for Indians, NIN, ICMR 2011
Watch your weight
: This is the simplest indicator for risks of a number of medical problems. Next time your clothes get tighter, dont change your wardrobe, lose the inches.
Exercise
: The benefits of a 30-45 minutes
workout
is immense. Choose a sport if going for a jog or walk doesnt interest you. Walk your pet, climb the stairs, limit TV time, put on some music and dance! Just move it. Exercise is known to be beneficial for not just your heart but may also lower your risk for some type of cancers.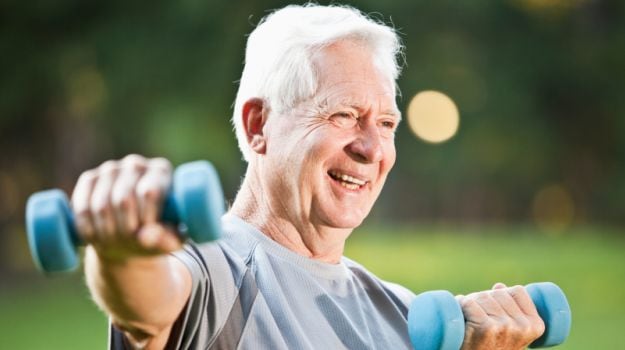 Limit alcohol
: High amount and length of time of alcohol consumption could be detrimental for your blood pressure and put you at
risk for certain cancers
. Moderation is the key, 2 drinks a day for men below 65 and one drink for those above 65. However, this is not a prescription.
Manage Stress
: If you feel stressed constantly, your healthy life style goals may suffer. Stress also weakens the immune system. Learn to deal with daily life situations, take regular vacations and some-me- time off. Get help if required.
Take your health in your own hands, just reading and knowing is not enough, you have to DO it. Start now, you just might surprise yourself with what you gain.