India leads the
diabetes
epidemic in the world with an estimated 66.5 million people living with diabetes. Studies have shown that not only is a significant proportion of our population IS predisposed to diabetes, on an average diabetes in Indians sets in at least 10-15 years prior compared to individuals of most other countries. The treatment for diabetes is lifelong, so it is best to adopt preventive measures earlier and save yourself the hassle of taking medication later. Through simple lifestyle changes, you can reduce the risk of developing
diabetes
and can even reverse it in the early stages.
With the rising income levels among urban Indians, there is a corresponding decline in health. Factors such as urbanization, increment in wealth, higher anxiety levels, inactive lifestyles, no or little exercise, excessive consumption of calorie-rich foods and inadequate nourishment, are the main reasons for high incidence of diabetes cases in India. Together, these variables lead to obesity and excessive weight gain. While majority of the diabetes patients in India are middle-aged, the onset of the disease begins at a much younger age.

What puts us at risk?
Being overweight causes insulin resistance and makes it difficult for the body to maintain appropriate blood glucose levels. As obesity and diabetes are interlinked, health experts have created the term "Diabesity". Several studies indicate that obese individuals are up to 80 times more prone to get Type 2 diabetes than those whose body mass index (BMI) is under 22.
Other than obesity, genetic pre-disposition is another major factor that increases the risk of developing diabetes. There is a 15 per cent possibility of getting diabetes if either of the parents is diabetic and this probability increases to an alarming 75 per cent if both parents are diabetic.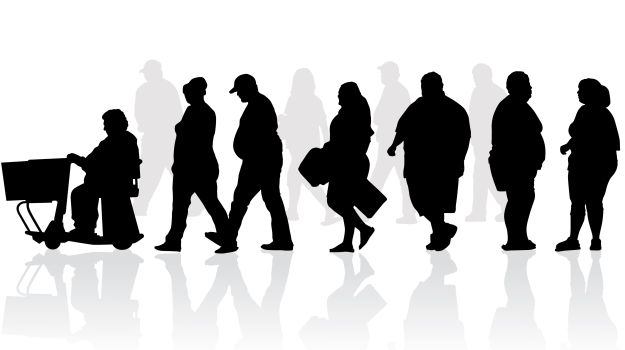 Keep a check on the common symptoms
A surprisingly large number of people are unaware that they are diabetic. A lot of them do not know of the common symptoms and as a result do not get diagnosed on time. Watch out for the common warning signs of diabetes such as frequent urination, increased hunger and thirst, unexplained weight loss and blurred vision. Delayed detection of diabetes can lead to serious complications such as kidney damage, nerve damage and cardiovascular diseases.
Controlling diabetes before it sets in
Pre-diabetes is a condition when glucose levels are higher than normal, but not high enough to fall in the diabetes range. Pre-diabetes can be detected through a simple blood test and if your glucose levels indicate you are borderline diabetic, it should serve as a red flag that you need to take immediate action to avoid the condition from progressing.
Begin by making the following simple lifestyle changes -
1. Well-balanced diet: Stay away totally from highly processed foods, sugar laden beverages and trans fats. Limit intake of red and prepared meats and include whole grains and vegetables into your diet. Limit fats and cook in less oil or use blends. Also, it is necessary to consciously include proteins in your diet. Sources of protein include dal, soya, pulses, low fat milk products like yogurt, milk and paneer. Limiting the portion sizes is the key to maintain good blood sugars.
2. Regular exercise is required for keeping your glucose levels under control. Muscle movement results in the utilization of insulin. Thirty minutes of walk every day will cut your risk of diabetes by one- third.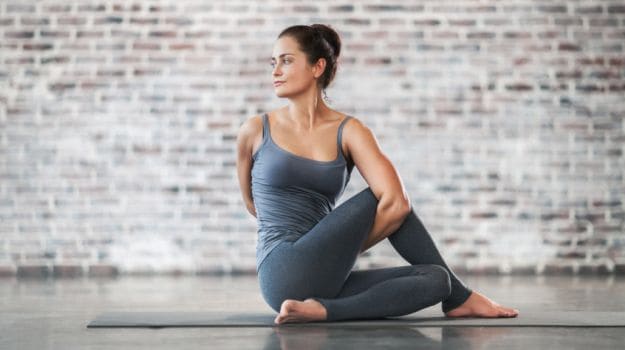 3. Drop excessive kilos: For those who are overweight, dropping 5- 10 per cent of your weight can cut the danger of Type 2 diabetes to half. Work with your doctor to manage your weight and if necessary consult a dietician.
4. No smoking or avoiding tobacco - Studies have shown that there is a direct link between smoking and developing cardio-vascular diseases
My prevention mantra is to "Eat less, Eat on time, Eat right, Walk more, Sleep well and Sleep on time."
Diabetes management and treatment
With the development of newer and more advanced medications, diabetes can be managed effectively. Blood glucose (sugar) levels are regulated by two hormones - insulin that lowers blood glucose levels and glucagon that increases blood glucose levels. Since Type 2 diabetes causes sugar levels to rise higher than normal, treatment involves medications that lower blood glucose levels.
For diabetes management, there are medicines that allow the pancreas to release more insulin after meals, medicines that lower blood glucose levels by obstructing the breakdown of starches, those that diminish the amount of glucose discharged from the liver called bile acid sequestrates (binding agents); and medicines that make the body more sensitive to the effects of insulin. A recent development is the glucagon-like peptide-1 (GLP-1), which fortifies the discharge of insulin and represses glucagon emission. These options offer the benefit of beginning treatment early so that the problem doesn't escalate to full-blown diabetes.
It is never too late to take charge of your health and strengthen your defense against diabetes. Start preventive efforts early by adopting a healthy lifestyle, going for regular checkups and opting for preemptive therapies that delay the onset of lifestyle conditions such as diabetes and CVD. Parents should reflect on their own lifestyle and set an example at home for their children to break the vicious cycle of inter-generational conditions.Disclaimer:The opinions expressed within this article are the personal opinions of the author. NDTV is not responsible for the accuracy, completeness, suitability, or validity of any information on this article. All information is provided on an as-is basis. The information, facts or opinions appearing in the article do not reflect the views of NDTV and NDTV does not assume any responsibility or liability for the same.