You may have heard about estrogen many times but haven't you always wondered what role it plays in your body? Estrogen is the hormone which is responsible for the reproductive health of women. "It has a significant role in tissue functioning – specifically of the uterus, pituitary gland, and breasts." says Dr. Ritika Samaddar, Regional Head Dietetics, Max HealthCare. Dr. Mukta Vasishta, H.O.D Nutrition and Dietetics at Sir GangaRam Hospital, adds that estrogen flows in the blood and it not only helps in the development of sexual organs but also affect your metabolism, bone density, and plays a key role during pregnancy as it stimulates the maturation of the foetus and helps the placenta to function normally.
The compound phytoestrogen is a plant-nutrient having similar functions like that of the natural estrogen. The intake of this particular compound boosts the estrogen level in the body. Here are some of the benefits of have a diet with estrogen rich foods -
1. Menopausal symptoms: According to a study published in the journal 'Menopause', there was a striking difference in the women who had a diet rich in phytoestrogen and those who followed their regular diet with respect to their menopausal symptoms. It was concluded that phytoestrogen helped in toning down hot flashes and vaginal dryness in women who were at the threshold of menopause. Another research conducted at the Bowman Gray School of Medicine revealed a significant reduction in menopausal hot flashes when women supplemented their diet with fermented soy which is rich in phytoestrogen.
2. Prevents the risk of ovarian and breast cancer: Dr. Mukta Vasishta says that estrogen rich foods act as antioxidants and help in removing harmful oxidizing agents from the human body. According to a study published in Environmental Health Perspectives, researchers concluded that phytoestrogens have been shown to influence protein synthesis, growth factor action, and "are strong candidates for natural cancer-protective compounds." Researchers further noted that the regions which had the highest intake of phytoestrogens tend to have the lowest cancer rates.
3. Skin and hair: According to Dr. Simran Saini, estrogen adds a natural glow to your skin and hair, and prevents early ageing.
4. Prevents osteoporosis: Estrogen helps in bone development. It functions with vitamin D, calcium and other hormones in breaking and rebuilding of bones. Most of the studies suggest that phytoestrogens are potentially successful in maintaining BMD in postmenopausal women. Furthermore, in a recent study by Women's Health Initiative, it is revealed that there is a lack of "cardiovascular protective effects" in the Hormone Replacement Therapy (HRT), and it is recommended that alternative and natural strategies for preventing osteoporosis should be undertaken.
5. Helps in preventing strokes and improves heart health: In some studies it has been said that strokes are the third most common cause of deaths in middle-aged and old women. A woman about 50 years of age has a one in five chance of suffering a stroke in her remaining lifetime. The Harvard Medical School Family Health Guide asserts that a tablespoon of flaxseed oil is rich in the compound phytoestrogen (also found in walnuts) can help in improving your immunity.

Required level of estrogen in the body
Dr. Geeta Buryok, Chief Nutritionist at Max HealthCare shares the general level of estrogen that should be present in women depending upon their age.
Age (women) Level
20-29 149 picograms
30-39 210 picograms
40-49 152 picograms
50-59 130 picograms
She further asserts that there is no specific Recommended Dietary Allowance (RDA) for phytoestrogen and it depends upon the level of estrogen in the body. If it's higher than the normal level then you should avoid having estrogen rich foods.

The best sources of phytoestrogen
1. Flax Seeds: Flax seeds are one of the most effective sources of estrogen and they occupy the top position in the list of foods containing phytoestrogen. They help in improving the functioning of the liver, prevent skin dryness, and brittle nails which are some symptoms linked with the lack of estrogen in the body.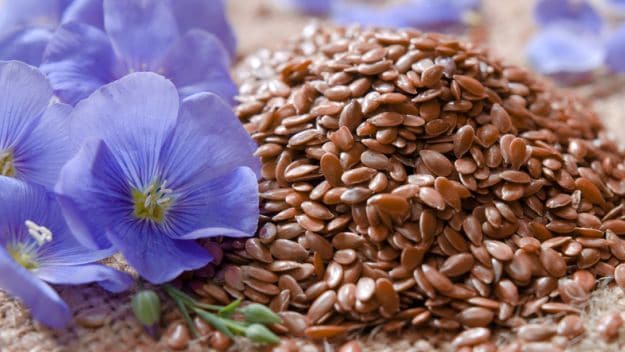 2. Soy Products: Soybeans are a very good source of phytoestrogen and are listed among the best foods for women, points out Dr. Geeta Buryok. You can add foods like soy milk, soy yogurt, soy wheat flour and soy dairy products to your diet. It is low in calories and has about no cholesterol. It is also a great source of protein and is considered as an alternative to meat for vegetarians. A number of researchers have termed it as a "good estrogen source" which can help in prevention of breast cancer.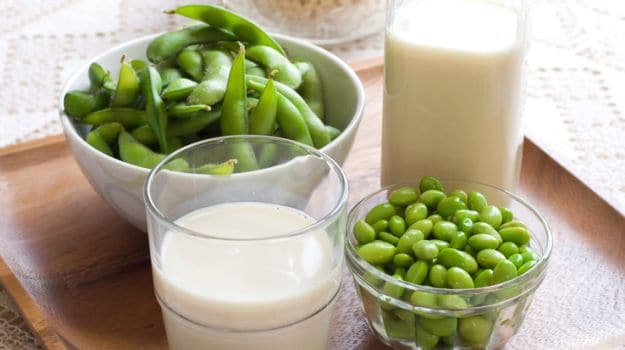 3. Walnuts: Every dry fruit has its own value. Add walnuts to the handful of dry fruits you consume, together they make a healthy combination and supplement your diet with the nutrients your regular meal cannot provide.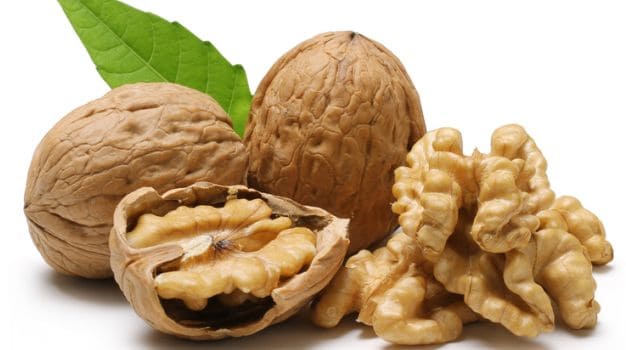 4. Dairy Products: Remember not to avoid that glass of milk your mother always forced you to drink. Tofu and paneer are among many other foods that are rich in phytoestrogen. Relish their taste in different dishes along with the health benefits.
5. Chickpeas and Sesame Seeds: Legumes such as chickpeas are good sources of phytoestrogen. Hummus (from chickpeas) has been said to have 993 micrograms of estrogen per 100 grams. Sesame seeds and sunflower seeds are also rich in estrogen and the oil extracted these seeds is used commonly.