The world went in for a shock when the World Health Organisation, issued a report stating the cases of depression has upped by 20 million globally. The report further said that by the year 2030 depression will be the leading cause of disability worldwide. For its minute manifestation in physiological levels, depression is often neglected as a matter of 'mind', and 'will-power', but it happens to be more grave than that and its ramification are as severe as any physiological disorder. Did you know that depression and binge-eating often go hand in hand? Many of us would be guilty of joking about 'binge-eating', and casually using the term for indulging in our favourite delights to our heart's content. Sadly, binge-eating is a serious eating disorder, paired with Anorexia and Bulimia. Binge-eating disorder is one of the top food disorders in the world, and often linked with depression and mental health.So how are
depression
and binge-eating related? Victims eat, as it relieves them from the added stress and self-image issues. Studies are being done to find links between
brain chemicals
and metabolism. Binge-eating is a vicious loop where you feel you can't stop, and you needn't be even hungry to eat. You may stuff yourself with food even when your body doesn't call for it. You feel guilty about eating, and go back to
eating
again to feel better, and use food as a reward for yourself. You also eat rapidly than the usual pace to a point of discomfort. Binge-eating also runs in families, but in most cases it is linked to emotional eating as an effect of depression. In the long-run binge-eating can also propel
heart diseases
, poor blood-circulation, diabetes, kidney and liver dysfunction and joint pains due to excessive weight. According to a study, individuals with binge-eating disorder carry a 2.5 times risk of having an
endocrine
disorder and 1.9 times the risk of having a circulatory system disorder.(Also read:
Depression Relapse, There are 50% Chances of Recurrence in Most Cases
)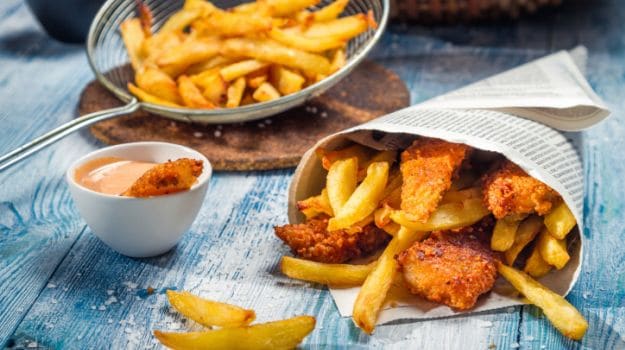 Accept That You Need Help
More often than not binge-eaters are too embarrassed, live in denial or simply unaware of the gravity of their condition to seek help. An eating disorder is not just a matter of a
dietary fix
but a psychological condition which needs intervention on levels of psychiatry, diet and lifestyle. It may not be cured overnight, and it is difficult to break out of the vicious cycle of binge-eating, but it is treatable provided you acknowledge the condition and open up to your counselors, psychiatrists and nutrition experts. Support from family and friends is crucial for pulling one out of their depressed state and destructive eating habits.(Also read:
World Health Day: India's Top Nutritionists Share Diet Tips to Follow Daily for a Healthy Lifestyle
)
Signs You Need Help
Renowned nutritionist Shilpa Arora says, "Binge-eating is a psychological factor that could stem from boredom or an
emotional factor
, which compels you to start munching something. It becomes a habit, because you are getting pleasure out of it. These foods could be high carb,
high sodium
or high
sugar foods
which are very satisfying, so for that satisfaction you keep coming back to food, and it becomes a loop. You are getting pleasure or a sense of relief after consuming it. The addiction to this high sugar or sodium spike can be compared to any drug
addiction
, and hence should not be taken lightly."She suggests immediate intervention, "Your body begins to show symptoms as
your health deteriorates
. This is the time you know you need help whether on a psychological level or on dietary level."(Also read:
How to Boost Mental Health: Include Fruits and Vegetables in Your Daily Diet
)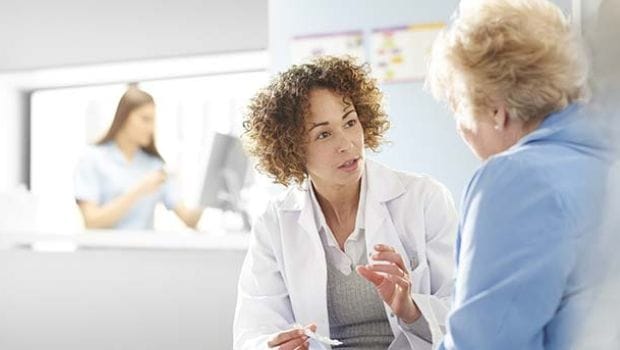 How Do You know?
Look out for these symptoms commonly linked to Binge-Eating Disorder -1. You tend to eat much more food than you would on normal occasions.
2. You feel guilty and
depressed
about eating so much
3. You feel helpless in the situation and out of control at the thought of curtailing the limit of food intake
4. Eat at a faster pace than normal.
5. You indulge in binging at least once a week for about 3 months on an average.
6. Social withdrawal from friends and family.
7. You have to eat even when you are not hungry almost to a state of discomfort.
8. Try to eat alone so no one sees you eating and judge you.
How to Treat It?
The first step to treat any problem is by acknowledging that there is a problem. If you happen to be suffering from a binge-eating disorder, remember you are not alone. And you needn't feel embarrassed or guilty about it. Seek help and go to a doctor, counselor or a dietician to ask questions or speak out. A doctor may prescribe you an antidepressant, a drug to help manage the urge to binge or other medications. A dietician may chart you a plan into
healthy eating
. Feel good about yourself and your body. Yoga, meditation and exercise may help you take your focus away from negative thoughts, which triggers you into binging.If you still find yourself stuck in the loop, don't lose heart. It may take days, but the condition is treatable.
About Sushmita SenguptaSharing a strong penchant for food, Sushmita loves all things good, cheesy and greasy. Her other favourite pastime activities other than discussing food includes, reading, watching movies and binge-watching TV shows.