Can Using Smaller Plates Really Help You Eat Less?
IANS | Updated: July 14, 2017 10:39 IST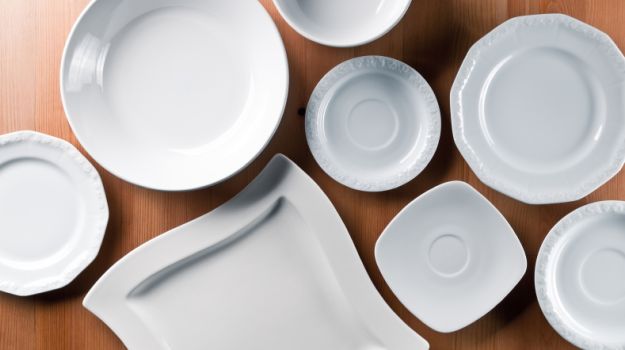 Sometime back, a study published in the Journal of Consumer Research revealed that if you change the colour of your plate from white to some brighter shades it will help in cutting the portion size of your meals. A new study carried out by the University of Cambridge now suggests that large-sized tableware and packages cause people to consume more than they actually wish to. These findings were published in the Cochrane Database of Systematic Reviews, a leading resource for systematic reviews in health care and conclude that the size of the plates can affect the amount of food you eat.

"The evidence is compelling now that actions that reduce the size, availability and appeal of large servings can make a difference to the amount people eat and drink," said co-lead researcher Ian Shemilt.

Researchers compiled data from 61 studies that analyzed the behaviors of 6,711 volunteers. It was found that men and women consumed extra-big portions when served on larger plates or in larger glasses. Therefore, study experts are of the opinion that if you simply switch to smaller plates, it could help in controlling the portion size and reduce an average daily energy intake up by 12 per cent to 16 per cent among adults in the UK (equivalent of up to 279 kilo calories per day) and as much as up to 29 percent—among American adults (equivalent of up to 527 kilo calories per day). "It may seem obvious that the larger the portion size, the more people eat, but until this systematic review the evidence for this effect has been fragmented, so the overall picture has been unclear," said co-lead researcher Gareth Hollands.

Overeating increases the risks of heart disease, diabetes, and cancer which are among the leading causes of ill health and premature death. "Helping people to avoid 'over serving' themselves or others with larger portions of food or drink by reducing their size, availability and appeal in shops, restaurants and in the home, is likely to be a good way of helping lots of people to reduce their risk of overeating," Hollands added.

He also offers some some tips to food companies to deal with this issue like restricting price promotions on larger-size items or offering smaller size items for a better value. But how can you reduce your portion size at home? "I agree with what the researchers have discovered. However, I'd like to add, that, equally as important as the small tableware, and small portions, is the frequency of the meals, which has to be high. You have to eat regularly at short intervals, so as to keep your basal metabolic rate high, and you have to also eat healthy, and stay completely off the junk food, says Bangalore-based Nutritionist Dr. Anju Sood.

Dr. Ritika Samaddar from Max Hospital in New Delhi agrees, "This is part of the psychological- counselling which goes hand in hand with diet-counselling. Basically, smaller portions of food are what's best for the body and such portions should be had at frequent intervals to achieve your weight-loss goals."