A heavyweight in the category of dangerous diseases,
cancer
ranks high on the list. It is one of the major causes of death among adult, as well as children, and across the globe. It is alarming how the disease is growing and affecting more and more people every year. As per the National Cancer Registry programme of the National Centre for Disease Informatics and Research (ICMR), one out of eight men today has the possibility of developing cancer in his lifetime (0-74 years). Similarly, one out of nine women has the possibility to develop cancer in her lifetime (0-74 years). There are various reasons as to what causes cancer, but one's
lifestyle habits
are attributed as one of the major factors.
While one may assume that cancer affects more and more adults, health experts across the country are painting a different picture, bringing to light that large numbers of children in India are diagnosed with cancer. The shocking part is that most of the cases can be cured, but poor diagnosis of common symptoms like pain in the joints, fever and headache are worsening the situation, leading to death.
The Tata Memorial Hospital (TMH) revealed statistics of children suffering from cancer disease in Mumbai to mark International Childhood Cancer Day on February 15th. As per the data, five per cent of patients suffering from different types of cancer are below the age of 18 years. In India, every year, there are 45,000 new cases of cancer patients who are under 18.(6 Everyday Ayurvedic Herbs That May Protect You From the Risk of Cancer)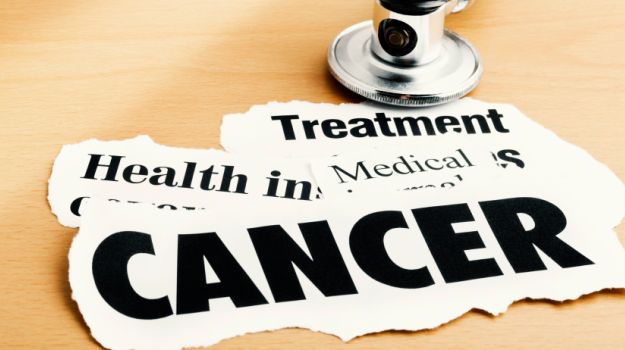 "The difference between cancer in adults and children is that for the latter it is usually considered to be either controllable or palliable. Most paediatric cancers are considered to be potentially curable," said Dr S Banawali, Head, Medical Oncology. However, the problem is that often, child patients do not know where to go for treatment and get diagnosed wrongly.
Dr A Puri, Head, Bone and Soft Tissues, said, "Earlier, children who suffered from cancer in the limbs had to be amputated, which severely impacted them psychologically. Now with the help of developed technology the limbs can be saved and only the infected part can be removed. In 80-90 per cent of the cases, we have been successful in saving the limbs."
There are different kinds of cancer, of which blood cancer is considered to be a potent type as it spreads rapidly in children. Nearly 30% of children with blood cancers require bone marrow transplant. "The cure rate of cancers with bone marrow transplant is 50%. However, factors such as high cost, unavailability of donors, often push patients away from the procedure," said Dr Naveen Khattry, who heads Tata Memorial Centre's bone transplant unit. In most rural areas, even doctors are unaware of the proper treatment.
For solving this problem, doctors are now adopting online platforms wherein experts can discuss special cancer cases and provide inputs in real time.