While it is commonly touted as the most effective beverage for instant energy boost, energy drinks may not be as good as they claim to be. According to a study done by University of Sydney, drinking even a small amount of caffeinated energy drinks may trigger serious cardiac events in some people with a genetic heart condition. It can cause rapid, irregular heartbeats. TV and social media advertisements commonly show popular sports celebrities gulping them down for instant power boost, but not everything you see should be believed without looking at the research data.
The researchers assessed the risk of cardiac events following consumption of energy drinks in patients diagnosed with congenital long QT syndrome (LQTS), a condition that affects one in 2,000 and that can cause rapid, irregular heartbeat that can lead to sudden death. The study showed that even small amounts of energy drinks can cause changes in the heart that can lead to life-threatening arrhythmias or improper beating of the heart.
"The potential cardiovascular risk of energy drinks continues to emerge as an important public health issue," explained lead investigator Christopher Semsarian. "The population most at risk is teenagers and young adults, representing the population these drinks are most heavily marketed towards. Since energy drinks are widely available to all ages and over the counter, it is important that cardiovascular effects of these drinks are investigated," said Semsarian.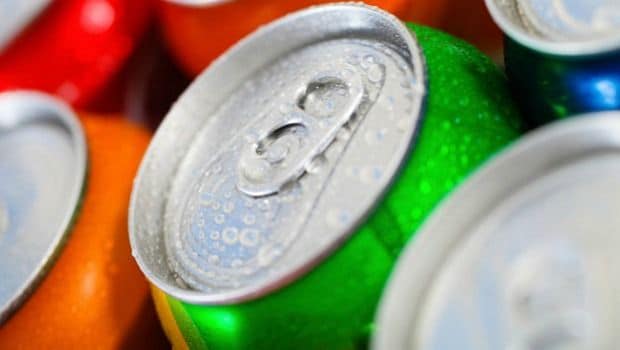 Image credit: IstockAbout the Study
The study was designed to assess the acute cardiovascular responses to energy drink consumption in patients with familial LQTS and to discover whether any identified cardiovascular effects correlate with changes in blood levels of the active ingredients - caffeine and taurine. Investigators recruited 24 patients aged 16 to 50. More than half were symptomatic before diagnosis and receiving beta-blocker therapy.
Participants were assigned to energy drink or control drink groups for the first study visit. The energy drink consisted of two sugar-free cans totaling 160mg of caffeine and 2000mg of taurine, totaling 500ml. The control drink was a cordial-based 500ml drink with no caffeine or taurine.
The results of the study showed that three patients exhibited dangerous QT prolongation following energy drink consumption and two of the three had sharp increases in blood pressure.
"Some individual patients may be at a higher risk. We therefore suggest caution in allowing the consumption of energy drinks in young patients with LQTS," noted Semsarian.
The study was published in the International Journal of Cardiology.