Indo-Asian News Service | Updated: September 19, 2016 17:39 IST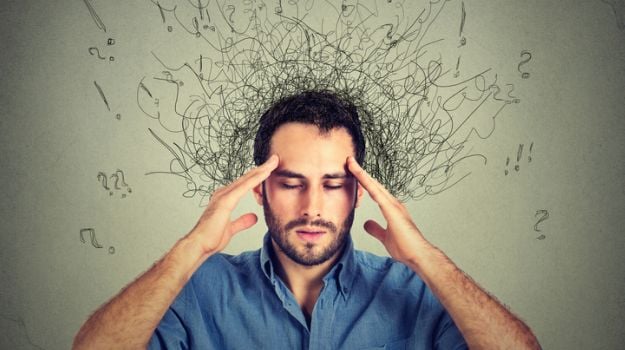 bipolar disorder or depression treated with a hormone best known to boost performance in sportspersons may also improve their cognitive functioning, a study has found.

The hormone erythropoietin (EPO), mostly produced by the kidney, is essential for the production of red blood cells.

EPO gives the blood a greater capacity to carry oxygen, and is thus used as a performance-enhancing drug by the sportspersons, the study said.

The findings showed that EPO had beneficial effects on patients' verbal memory, attention span as well as planning ability.

The EPO-treated patients showed 11 per cent improvement while placebo treated patients improved only by 2 per cent.

"This effect of EPO on cognition was maintained six-weeks after patients had completed their treatment," said lead researcher Kamilla Miskowiak from University of Copenhagen in Denmark.

Further, the patients who performed poorly in neuropsychological tests showed remarkably greater cognitive benefits when given EPO.
"This means that we may be able to target patients for EPO treatment and perhaps other future cognition treatments, based on how they do on neuropsychological tests," Miskowiak added.

EPO based drugs are safe if patients' red blood cell levels are controlled regularly.

However, the EPO may not be beneficial for people who smoke or who previously had blood clots or the have high risk of blood clots, the researchers said.

"EPO may not be ready to be rolled out as a treatment just yet and may not be for everyone," Miskowiak noted.

Around 350 million people suffer from depression, with a further 60 million suffering from bipolar disorder, but the drugs normally used to treat depression and bipolar disorders don't have any major effect on cognition, according to recent reports from the World Health Organisation (WHO).

Currently there is no available effective treatment to target cognitive problems in these patients, the report stated.

"The results of this study, albeit preliminary, gives hope to people suffering from mood disorders and associated neurocognitive symptoms," said Eduard Vieta, Professor at the University of Barcelona Hospital Clinic, in Spain in a comment.

For the study, the team conducted two randomised controlled trials. They assessed cognitive function in 79 patients suffering from depression or bipolar disorder.

Out of these, 40 patients were assigned on EPO for 9-weeks and the remaining 39 were given a placebo.

They found that EPO had beneficial effects on patients' completion of a range of cognitive tests, including tests on verbal memory, attention span, and planning ability.

Tests showed that this improvement was maintained for at least 6-weeks after treatment finished (the longest follow-up time in the trials).

The results were presented at the European College of Neuropsychopharmacology (ECNP)conference in Vienna, recently.

(This story has not been edited by NDTV staff and is auto-generated from a syndicated feed.)


Individuals suffering from