Another reason to take your education seriously in life , as if we needed anymore convincing of its long term benefits. As per a new study going for higher education and taking on leadership roles may bring down the risk of developing dementia in later life. According to the study conducted Exeter University , it was found that people who go to university, are at a lesser risk because their academic leaning builds a cognitive reserves which prevents the disease from taking root in the brain. Similar results were found for the ones who were actively involved into leading a group. Healthy lifestyle factors like engaging in some physical activity, following a healthy diet, regular excercising were amongst other significant factors that contributed to favourable conditions. Dementia is a chronic mental disorder marked by memory lapse, personality changes, and impaired reasoning. The disease is common amongst elderly people along with Alzheimer's.
Linda Clare, professor of clinical psychology of ageing and dementia at the University of Exeter, explained, 'People who engage in stimulating activity which stretches the brain, challenging it to use different strategies that exercise a variety of networks, have higher 'cognitive reserve'.
These 'cognitive reserves' are said to build a buffer in the brain thereby making it more resilient, in face of any illness that may take the mental processes on a toll.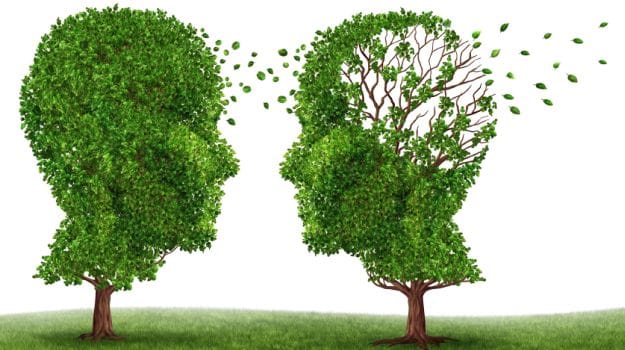 The study was conducted over 2315 mentally fit elderly participants(over 65 years of age), found that those who exercised their brain enough in their early or mid-life, are tougher in the face of adjusting and mentally adapting to the changing times and mental processes.
Higher the level of 'Cognitive reserves', longer the duration of sharpness and lesser vulnerability to mental illnesses like Alzheimer. The study is especially significant, for our tendency to take the declining mental ability as an inevitable characteristic of old age. Professor Clare clarifies that we must not take the declining mental ability for granted in the old age. Healthy living, adopting a healthy diet, exercising, and engaging in mentally stimulating activities can help restore our mental ability for long.
The large scale investigation was funded by the Economic and Social Research Council and was published in the journal PLOS Medicine analysed participants in the Cognitive Function and Ageing Study Wales (CFAS-Wales).