With most of us falling prey to the clutches of sedentary lifestyle, fitness looks a far-fetched dream. Processed food items have gradually replaced the concept of a wholesome meal in our daily lives. As the immunity weakens, the existing strains of bacteria and viruses are becoming stronger. In the wake of such situation, human health gets jeopardized with many new diseases coming into existence and the the older ones spreading their tentacles further. While healthy lifestyle can be adopted very easily, making it an habit can be quite challenging. In a world where a thirty rupee burger is easily available over a balanced meal, the concept of healthy lifestyle goes for a toss automatically. Just in case you have decided to wage a war against these lifestyle dilemmas, we have compiled a list of stories to help you take the first step forward toward a healthier you.
1. Five foods that are deceptively healthy
Many brands try to entice you by mentioning fat-free or sugar-free on their products but not all are good for your body. Here are some food items that you should eat with caution.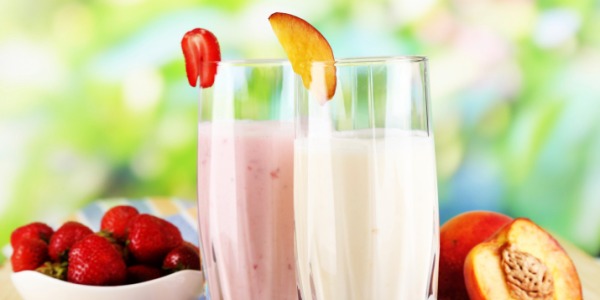 2. Check diabetes with this nutrition therapy
Known as medical nutrition therapy (MNT), a diabetes diet involves eating a variety of foods high in nutritional value in moderation, while sticking to regular meal times.
3. Ayurveda expert answers common cancer queriesCan foods help in healing cancer? What is the most common cause of cancer? Do chemical and preservatives in food increase the risk of cancer? Find all answers here!

4. Sugar is bad for us and we should all stop eating it - right? Sugar has become a major moot point in today's times. We analyze the pros and cons of consuming sugar and whether you should really give it up or not.
5. Do super foods really exist?From blueberries to nuts and other anti-oxidant miracle foods - here's what experts have to say about the super powers of food.
6. The different types of fats and all that should knowIt's not just good enough to see the percentage of fat or total amount in a food. It's far more important to see the type of fat that's being used. So here's a quick heads up on the type of fats that exist and we consume in our daily lives.
7. How much of each nutrient do you need?Nutrients are essential for keeping our body fit, but we need to be careful about the quantity, say nutritionists.
8. Can seven portions of fruits and veggies make you live longer?A latest study reveals that one should eat seven portions of fruits and vegetables for a longer and healthier life. Here are seven simple tips to sneak more of them in your diet.
9. Five Stress Busting Foods5 everyday foods piling in your kitchen cabinets that you might want to trade your mood-boosting pills with.
10. How to manage your cholesterolA list of foods that you should include in your daily diet to combat bad cholesterol levels.