Fitness
is a dynamic industry. New techniques, variations and forms emerge every day. This borrows a great deal from our need to change our fitness regime periodically in order to stave off
plateaus
. The relentless want to keep oneself challenged and motivated gives rise to novel ideas. The world of fitness has received an overhaul - from some of the fanciest equipment to regimes which require no more but a mat - the contemporary domain of fitness has something to offer everyone. As we wrap up this year, it was inevitable for us to prod and ponder about some of the notable trends in the industry. We got in touch with some of the biggest names in the fitness space and supplemented their inputs with independent research to give you the best of 2016. Take a look.
1. Body-weight Training
This one was big this year and shall continue to rage in 2017. According to experts, as people gained knowledge about fitness and nutrition, they took a departure from the need to workout with the help of external agents like gym equipment, machines or weights. Ace Bollywood celebrity trainer Prashant Sawant notes, "Body-weight training has been a hit with most people. It is inexpensive and an easy way to remain fit". What makes body-weight training so appealing is the fact that one can easily learn various exercises and perform them anywhere, anytime.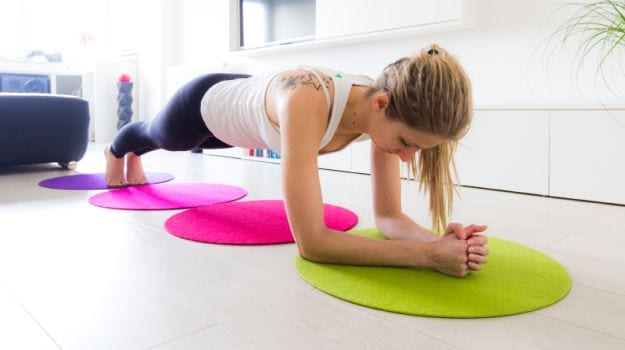 Using your own body weight against yourself has always been an effective way to lose fat and get sculpted. In its annual fitness trends survey, American College of Sports Medicine called body-weight training the second most popular fitness trend of 2016. "Most people think of body weight training as being limited to push-ups and pull-ups, but it can be much more than that. As the No.1 position in the survey suggested last year (2015), body weight training is a trend to watch for the future," mentioned the ACSM official website.
2. Yoga
2015 witnessed the first ever International Yoga Day celebrated across the world. Countries from all over took part in the celebrations and propagated the benefits of yoga. Though yoga always existed in India, the popularity it received in the past two years put it on the world map. "I would say, this year was a boom for the yoga industry. People realized that there is a need for physical fitness along with a calm mind, and yoga helps you achieve that. It becomes a vital tool in stress management also," shared Yogacharya Anoop, Chaitanya Foundation. According to him, earlier his classes had mostly foreigners, now people come from far off places in the country to learn yoga.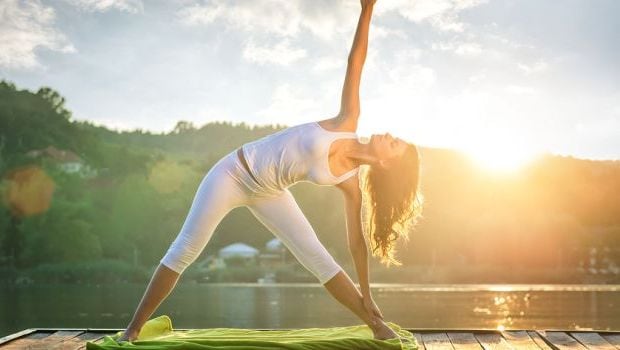 "There are people who target weight loss and feel power yoga is beneficial for them. Many others embrace the traditional practice for its holistic effect on mind, body and soul," concluded Yogi Anoop. Yoga is excellent for mental and emotional health and renders spiritual benefits to the practitioner. From Hugh Jackman, Adam Levine to Shilpa Shetty and many other celebrities, yoga has made its mark internationally and will continue do so.
3. Functional Training and Strength Training
"Functional training replicates actual physical activities that someone might do as a function of his or her daily routine. It uses strength training to improve balance, coordination, force, power, and endurance to enhance the body's ability to perform activities of daily living," ACSM. Functional training and strength training were big in the past year.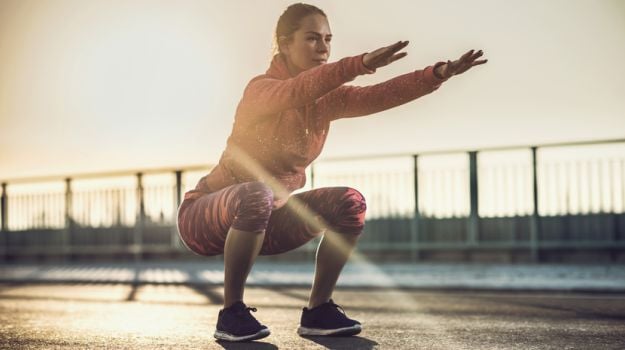 "Fortunately, I have seen more and more people moving towards an idea of fitness that is long term. Clients actually come with an understanding of nutrition, supplementation, cardio and strength training. In my opinion, 2016 was big on strength and functional training," celebrity trainer Vinod Channa who trained John Abraham for Force II.
4. Running
Yes, definitely! I won't call this the year of running only because I began participating in long distance races. This is beyond personal. More and more people are coming forward to try out running and ARE giving long distance running a shot. "Running is the most basic and natural form of exercise that comes to humans. We just know how to run, right from our childhood, you don't need to learn it. I have seen phenomenal change in people's attitude vis-a-vis running. It is getting bigger with every passing year. Each year the turnout at various Pinkathon events has been greater than the previous ones. Let every year be the year of running," the Iron Man champion Milind Soman told NDTV Food.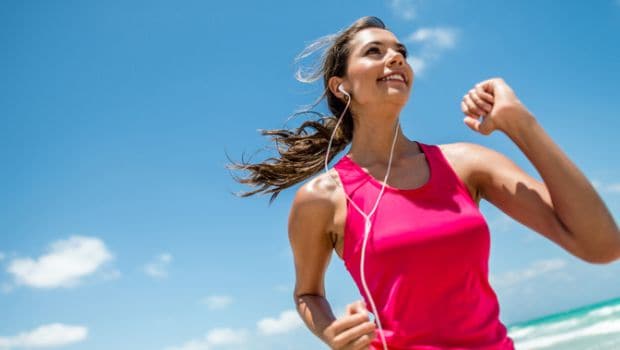 5. Wearable Devices
As more and more people grapple with stress, pollution, sedentary lifestyles and faulty eating habits, an efficient fitness device becomes an indispensable piece of accessory. From the basic pedometer to the other high-end, sophisticated devices that can even keep track of your water intake and quality of sleep - fitness devices received exponential demand in 2016. "Some business analysts have predicted that the Apple Watchwill sell more than 485 million devices by the year 2018 and that the wearable technology market will approach $6 billion dollars by 2016," ACSM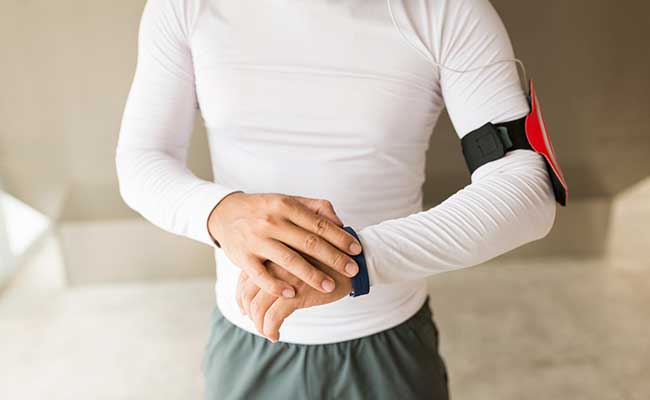 Why not? The market is huge and bursting with variety. You now have smart glasses and smart fabrics to complement your fitness regime. According to a report published by the International Data Corporation (IDC) earlier this year, "The wearable devices market in India witnessed an annual triple-digit growth; similar growth is expected in the future as well. Wearable devices have become immensely popular in the past one year and more players are expected to make an entry into the market in both the basic and smart wearable categories," Swapnil Bhatnagar, Research Director, IDC India.
Besides these, cross-fit training and alternative forms of physical exercises like pilates, martial arts, zumba, PaYo (a combination of pilates and yoga) also enjoyed popularity in 2016. The biggest change was in the attitude of most people around. 2016 was not the year of weight-loss; it was the year of self-education and therefore taking informed decisions to achieve a state of wellness. This leads on to the probable fitness trend for the next year - "People are pressed for time and spending more time sitting or stuck in a traffic jam than walking. I think the following years will see people looking out for ways to make fitness more personal. The focus will be on how to remain fit and in shape without having to invest additional time and energy in being somewhere else physically. I would call this the imminent emergence of self-training, watch out for it," concluded Channa.