Chef Kunal Kapur Shares How Social Media Helps Him Remain Fit
Chef Kunal Kapur | Updated: March 01, 2016 19:49 IST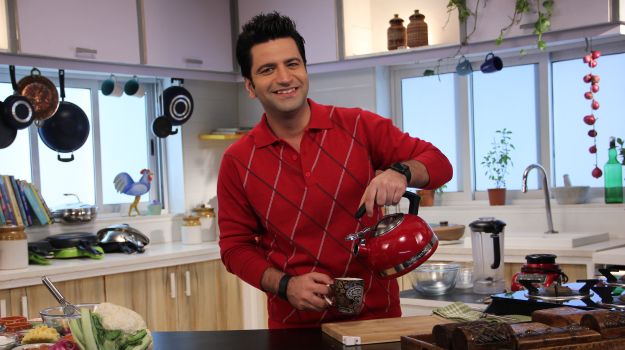 Being fit consistently is tough. Getting yourself to workout is probably tougher than controlling how much to eat. The individual goals might vary, for someone it could be to lose weight, for someone to gain some muscles or just maintaining a healthy lifestyle, we have a habit of falling off the wagon. Not just once but repeatedly. Unless, that is, there's someone else holding us accountable.

I had myself been on the heavier side but once I lost the "excess baggage" (as I like to call it), by eating wholesome food and doing moderate exercise, I realised the immense benefits of staying fit. It's not only about looking good, which of course adds to overall confidence, but also about how much more energetic I am through the day and trust me my work involves being on my feet for hours together. And while we can crib about how much time we waste on social media, it has actually helped me in numerous ways.

I'm not just talking about checking-in on Facebook at the gym, either. The truth is that social media can do a lot for the casual exerciser to help one stay motivated, from turning fitness progress into a sport, to becoming part of a like-minded community. Here are few things that I can think of on using the social platforms for your benefit –Q&A
You can pose your questions on your own community or tweet your question to a fitness trainer or to people in a community. Social media is a great forum for questions and answers as it's discussed by people who are on a similar journey as you are.

Great content
There's a massive amount of fitness and health content being pushed online every single day, and social media can help you keep up with the latest trends, research and healthy smoothie recipes.
Tip – Don't follow every advice blindly, use your common sense and only trust credible sources.

Get the right Apps
There are Apps to track your workouts and steps. There are Apps to help you make more nutritious decisions at the store or with the ingredients at home. There are Apps which can teach you yoga and can even help you meditate. Tap into all the support you want with just one touch on your phone.
Tip – Download similar Apps in your friend circle so that you can share your workout and progress.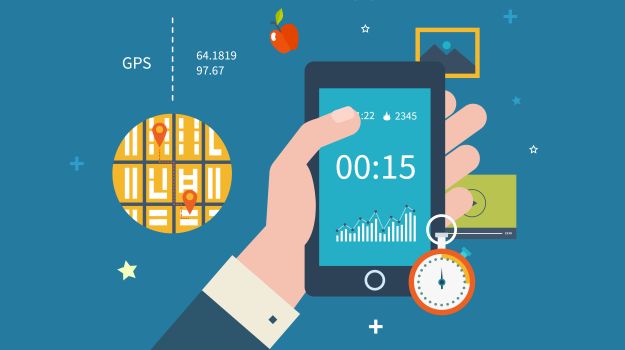 Let me take a selfie
Selfies are not just for teenagers if done tastefully and with good intentions! If you and your friends are out for a run on a Sunday morning, post a selfie. Not only are you giving yourself a little pat on the back for early activity, but the picture can be motivating to others too. I don't see any harm in showing off your hard work.
Follow people whose posts and pictures motivate you and fuel your inspiration. They don't have to be celebrities alone. I take a lot of inspiration from people who take out time to be fit despite their work, family and social commitments. Tip - Encourage and thank them for their efforts.

Videos/GIFs
Take advantage of the fact that all the platforms have made uploading videos so easy. Be it health tips, the right way of doing an exercise or healthy recipes, it's all there in form of short videos.

Eat right even when eating out
Unlike before, one doesn't have to settle for butter chicken and dal makhani whenever you go out. There are so many Apps and restaurants which cater to healthy food and so many social media forums where you can check if the claim made by the restaurants and Apps is authentic or not. Order away your fresh salads, cold pressed juices, soups and more.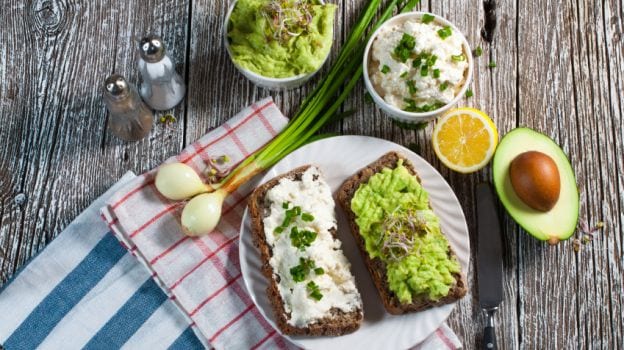 Buying the right thing
Product reviews on personal blogs and on someone's social media page can help you make the right choice of fitness gear and equipment. While you will come across negative comments and it can confuse you, take an average and more often than not you will get a sense of what's good and what's not. And like I always say, find the right balance and don't forget to have fun while at it.

About the author: Chef Kunal Kapur is a well-recognized Indian celebrity chef, restaurateur, and media personality known for his food-focused television shows, cookbook and most recently hosting High dignitary events in the country.


Disclaimer:

The opinions expressed within this article are the personal opinions of the author. NDTV is not responsible for the accuracy, completeness, suitability, or validity of any information on this article. All information is provided on an as-is basis. The information, facts or opinions appearing in the article do not reflect the views of NDTV and NDTV does not assume any responsibility or liability for the same.