Over the last few years, the food scene in Gurgaon has literally transformed itself. Blink, and there's a new restaurant on the block; but what is most exciting are the evolving trends across cuisines that make the dining experience even more memorable. While some culinary experts are trying to reinvent and bring in the new, others take a step back and decide to celebrate something familiar. We've shortlisted our pick of the 10 best restaurants in Gurgaon, which have created a space in the hearts of diners.1. Di Ghent CaféCost for two: Rs. 1250 (exclusive of taxes)
Enter Di Ghent Cafe and you're blown away with the whiff of freshly baked bread wafting through the air, the vibrant energy and the sound of the chatter. It's a lovely restaurant space, with huge glass windows, and morphs effortlessly from mid-morning to lunch and from there to afternoon coffee and onto dinner; by accident or by design. And that's more than what you can for most restaurants in the vicinity. Di Ghent Cafe has an excellent breakfast menu featuring a wide variety of Eggs, Bagels, Croissants, Pancakes and Waffles with toppings galore. We highly recommend their Creamy Carbonara Pasta, Bacon Wrapped Chicken spruced up with a splash of red wine, and their Guislain Panini bursting with flavours of pesto and sundried tomatoes. Your raison d'etre for visiting this cafe? Their waffles, hands down. You can also just walk in for a great cup of coffee (arguably the best in Gurgaon), with some freshly baked muffins or cinnamon rolls on the side.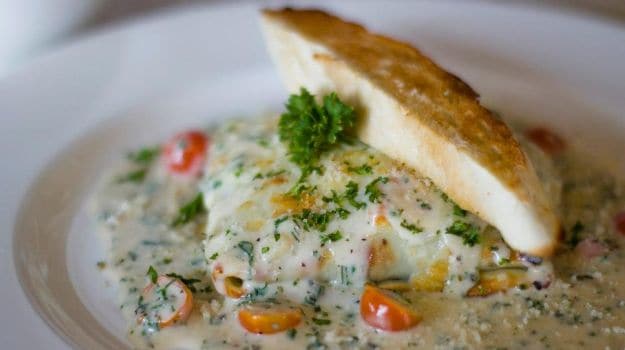 Where:
Level 2, Cross Point Mall, DLF Phase 4
Timings:
9 am to 11 pm
2. Farzi CaféCost for two:
Rs. 1500 (exclusive of taxes)With French-inspired illustrations, all-wooded interiors, one of the longest bars in town and molecular gastronomy on your plate, Farzi Cafe indeed takes their diners on a gourmet journey - leaving them
farzified
(and stuffed). Right from their Mishti Doi Amuse Bouche with reverse spherification to their delectable take on a Galouti Burger, from their Goat Cheese Stuffed Tangdi Kebabs to their mouth-watering Chicken Tikka Masala, you will be in awe of their attention to detail. Every dish has a surprise element, may it be the mind blowing presentation or the beautiful play of flavours. We highly recommend Farzi Cafe's Bhel Puri, Keema stuffed Kulchas, Pork Ribs, Duck Samosas and Chettinad Prawns. Note:Farzi Cafe is actually the real deal
(pun intended)
. If you don't have time for an entire meal after work, hop on a bar stool and let the skilled mixologists stir up exciting cocktails for you.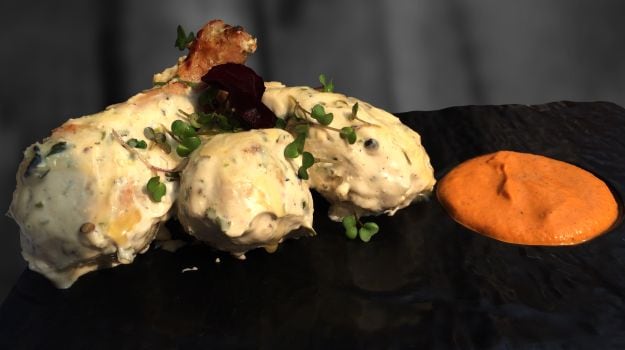 Where:
Ground Floor, Cyber Hub, DLF Cyber City
Timings:
12 pm to 1 am
3. The MonkCost for two:
Rs. 2000 (exclusive of taxes)Cultures and cuisines combine here, sometimes in the same bowl. But that's part of the appeal. Nothing is traditional, and yet nothing veers too far. No one does a meal-in-a-bowl better than The Monk, may it be their Sliced Chicken and Roasted Cashew in Spicy Garlic Sauce served with steamed rice, or their mix of Prawns, Fish, Lamb and Greens in XO sauce served with Soba Noodles. The food here is refreshing, especially at a time when restaurants are experimenting - The Monk keeps it simple, and does a darn good job of it. You can visit after years, and yet nothing changes (even their refreshingly divine Mojito). And that's the best part.
Where:
The Galaxy Hotel, Sector 15, Gurgaon
Timings:
12:30 pm to 11:30 pm
4. Dhaba by ClaridgesCost for two:
Rs. 1600 (exclusive of taxes)
Nimbu mirchi
lights,
nalka
chandeliers, Bollywood inspired decor, plus a truck you can dine on - Dhaba by Claridges screams olde worlde charm, with an interesting twist. Their Butter Chicken makes your heart sing, and their vegetarian Galouti Kebab surprisingly surpasses their Mutton Galouti Kebab. Avoid their Vegetarian Kakori Kebab and Highway Chicken Tikka. Instead, opt for the dreamy Dhaba Daal, Balti Meat and Tiffin Chicken. You are indeed spoilt for choice here, especially when it comes to their fine range of Desi Tharras, as well as 'Mock Tharra'. Dhaba by Claridges also offers Desi Paan made by the legendary Panditji, whose shop outside The Claridges Hotel is as iconic as the hotel itself.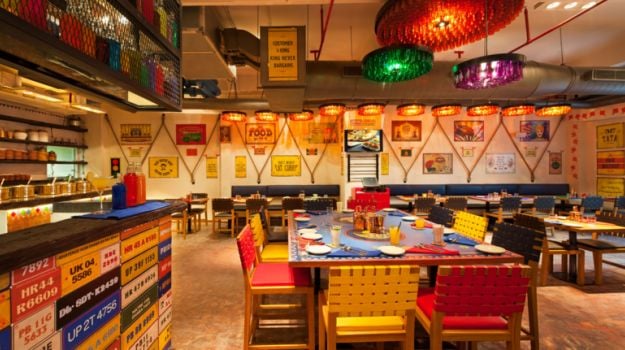 Where:
1st Floor, Cyber Hub, DLF Cyber City, Gurgaon
Timings:
12 pm to 3:30 pm, 7 pm to 10:30 pm
5. Crusty Gourmet Pizzas & MoreCost for two:
Rs. 1000 (exclusive of taxes)The name says it all… With their unbeatable combination of freshly-baked crusts, and choice between the original crust or super thin crust (both of which turn out beautifully; what we love the most about Crusty Gourmet Pizzas is the crust itself. The pizzas here are available in four sizes – 6, 9, 11 and 15 inches. There is plenty to explore, especially in terms of toppings, ranging from Mutton Keema Khansaa to Moroccan Lamb and Szechuan Prawns. We can't resist their Peri Peri Chicken Pizza and Rome Style Veg Pizza (who would've thought?). Their choice of ingredients and flavours work perfectly in tandem, and never disappoint.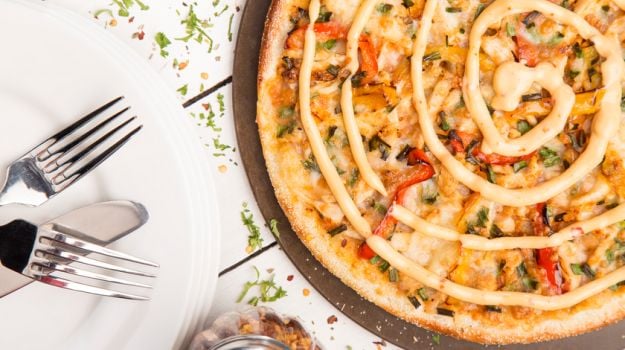 Where:
1st Floor, Galleria Market, DLF Phase 4
Timings:
11 am to 11 pm
6. The Pasta Bowl CompanyCost for two:
Rs. 1300 (exclusive of taxes)This Sicilian Osteria is a hidden gem, no doubt. And the menu here (which changes with the season), will leave you spoilt for choice. You must try their Tortellini Puttanesca i.e. pasta stuffed with chicken, spiced tomatoes, peppers and capers, and Cannelloni Con Crema served with garlic bread. And if that doesn't excite you, let their Stromboli Pizza topped off with Bocconcini work its magic. Still got room for dessert? You have to dig into their Tiramisu, flavoured with Kahlua and served with Almond Biscotti on the side, for a bright finish to your meal. We're already looking for our next tryst with The Pasta Bowl Company, to try their All-
Italian
breakfast.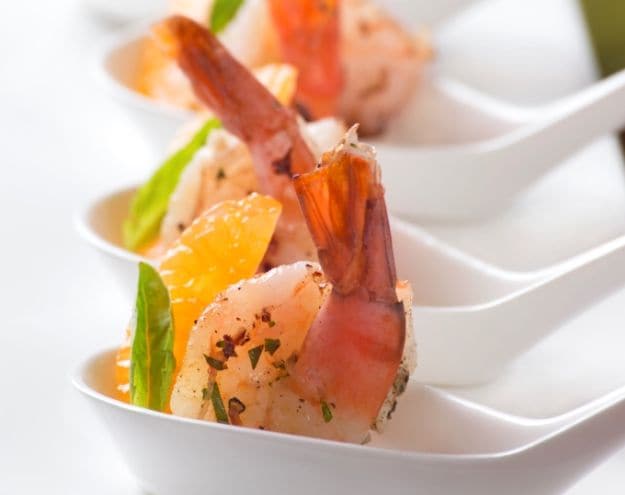 Where:
2nd Floor, Cross Point Mall, DLF Phase 4
Timings:
8 am to 11:30 pm
7. IndiqueCost for two:
Rs. 1700 (exclusive of taxes)Situated in front of Malibu Towne in Gurgaon, Sector 50; Good Earth City Centre is the new buzz in town. Presenting: Indique, a cozy restaurant that will make you fall in love with good ol' North Indian food all over again. Spread across two floors, with regional Punjabi music rifting through the air, and delectable food on your plate. Start your meal with some crunchy papad, served with four different chutneys - Beetroot, Mint, Garlic-Ginger, and Onion-Garlic. Their Dahi Kebab coated with oats will melt in your mouth, but their Beetroot Tikki? Just heavenly. Move onto main course and indulge in their Subz Panchratni, Golden Garlic Chicken Shorba, Himachali Chicken Gravy and Prawn Chettinadu Curry. Since they are yet to get a liquor license, you can accompany your meal with a glass of sherbet (the syrup of which is directly sourced from Rajasthan).
Where:
1st Floor, Good Earth City Center, Sector 50
Timings:
11 am to 11 pm
8. KOA - Kitchens of AsiaCost for two:
Rs. 2000 (exclusive of taxes)Kitchens of Asia explores boundaries beyond Beijing, and we're loving every bit
(read: bite)
of it. Their Japanese fare is the best in the vicinity, bringing classic flavours to some bolder innovations. Whether it's their Zucchini Robatayaki with Passion Fruit Ponzu and Sweet Soy, or Scallops with Garlic Teriyaki, your taste buds are in for a treat. We highly recommend their Black Cod Miso, almost at par with the one at Wasabi, Taj Palace. Though we loved the King Prawns spruced up with Wasabi, their Poyeto Suteki (sweet potatoes with Tonkatsu sauce) was the highlight of the meal. The sushi here is nothing short of spectacular too, made fresh with quality ingredients. Try their Stuck On You (with spicy octopus, jalapeno, coconut and avocado) or Never Too Late (soft shell crab tempura, radicchio and tobiko) if you're in the mood to experiment. Still got room left for dessert? You have to dig into their Blueberry Cheesecake. You can opt to be seated near the open kitchen, which has separate Teppanyaki and Robotayaki counters.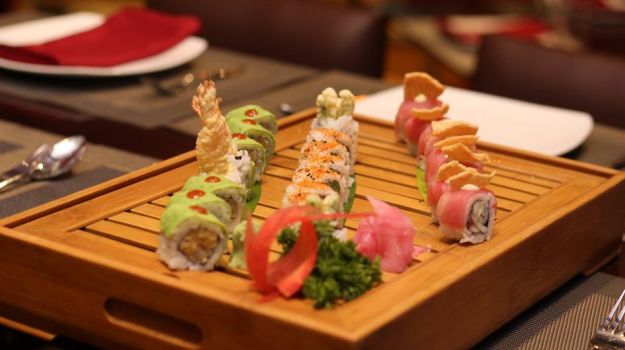 Where:
Shop 106-107, Cyber Hub
Timings:
12 pm to 12 am
9. NYC.PieCost for two:
Rs. 900Want a doze of New York-style pizza? You've come to the right place. The pizzas here are thin-crust, baked in brick ovens and available in sizes of 8, 12, 14 and 16 inches. Want your pizza fiery hot? Don't forget to ask for hell sauce! NYC.Pie also gives you the option to choose your base - regular, whole wheat, garlic and provincial spices. They have a wide array of toppings ranging from artichokes to shiitake mushrooms, blue cheese to cranberry sauce. Their La Bomba featuring pepperoni, honey glazed ham, Spanish chorizo and Italian sausage is our personal favourite, and their Fromagi Fromagi, loaded with cheddar, mozzarella, blue cheese and ricotta, just divine. Order the Tres Lobo if you're a mushroom lover. And do try the Hog Heaven i.e. slow braised pulled pork and caramelized onions.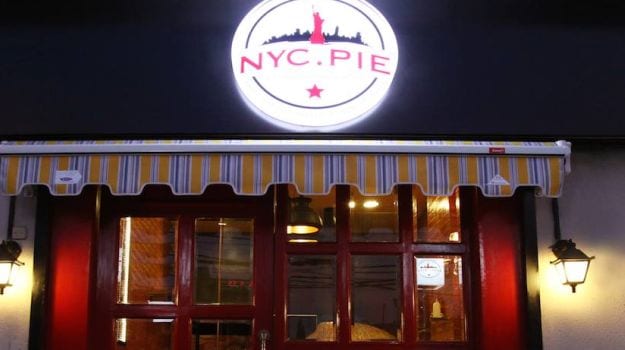 Where:
G-7, Baani Square, South City 2, Gurgaon
Timings:
12:30 pm to 11 pm
10. Molecule Air BarCost for two:
Rs. 2000 (exclusive of taxes)Picture this: Bunker-style décor, servers adorning camouflage, amuse bouche served in a miniature military truck - step into Molecular Air Bar and you really feel like you've stepped into World War II. The show kick starts with a Mushroom Cappuccino with Truffle Foam, followed by Dragon Smoke Popcorn and Air Bread Topped with Peri Peri Chicken. Their signature Molecular Puchka Shots are served with seven liquid fillings, and do the kitchen justice. The Cheddar and Slow Roasted Chicken Tikka Kulcha, Roast Soya Keema beautifully presented with four mini Malabar Parathas and Mutton Galouti Tacos are downright divine. They also have a Pav Bhaji Fondue on their extensive menu, which comes with a velvety smooth fondue bhaaji, and giant-sized croutons toasted with butter.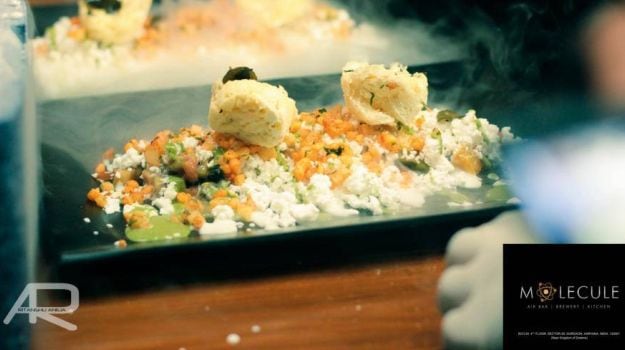 Image Credits: Facebook/Molecule
Where:
4th Floor, Sector 29
Timings:
12 pm to 12 am