Over the months of 2015, the food scene in India has literally transformed itself and welcomed every
culinary experiment
with open arms. Indeed,
2015
has been unreal. Blink, and there's a
new restaurant
on the block. Some open with great fanfare and get lost in the cacophony around, and some manage to stand the test of time, creating a space in the hearts of diners. But what is most thrilling are the
evolving trends
and different cooking styles across cuisines, that make the dining experience even more memorable. And here at NDTV Food, we can't resist making bookings for the first day first show (okay, first meal, but you get the idea). Here are the 10 most exciting restaurants in India that wrestled for our attention in the months of 2015, one more unique than the other -
DELHI
1. Delhi Club House
Delhi Club House has to top the list. A concept so simple and yet carried out so beautifully. In a time where restaurants are trying to reinvent and bring in the new,
Marut Sikka
's DCH took a step back and decided to celebrate the familiar. There's nothing pretentious about the food here. The menu is a mix of
kebabs
, cutlets,
curries
and
decadent desserts
- comfort food that hits the spot each time, albeit with a signature twist. The Masala Peanuts taste exactly like the ones served at Delhi Gymkhana Club, in fact a tad bit better. And the stunning bar makes you feel like you're back at the Bombay CCI bar. The
cocktails are outstanding
, particularly the East India cocktail and the Gin and Lime. The Shami Kebab is yum too, but the Yam Galouti Kebab is surprisingly the best we've ever had. Their Railway
Mutton Curry
, Amritsari Channa Kulcha and Prawn Masala are just delicious and come in hearty portions. Yes, Indian restaurants are a dime-a-dozen in the city. So what sets this restaurant apart? Perhaps the welcoming vibe or the warm wooden interiors replicating the colonial era clubs. Delhi Club House has created a little niche of its own.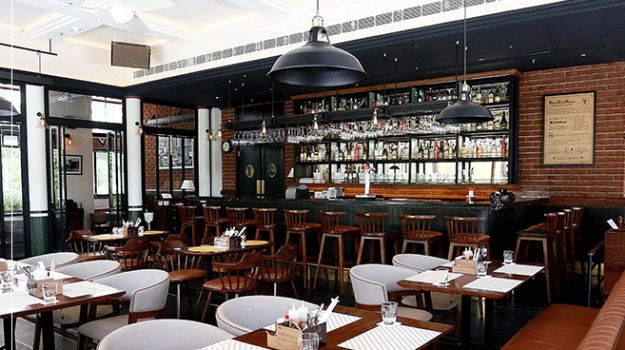 Cost for two: Rs. 1500 (approx)
Where: Ground Floor, Sangam Courtyard, R K Puram
2. En
If you're a sucker for
Japanese food
, En should be your pick blindfolded. Overlooking the Qutub Minar, this 100-year-old building magically makes you feel right at home. If it's pleasant outside,
enjoy a meal
in their private balconies. En's specially curated menus are a great way to explore, and are priced at Rs. 3000, Rs. 5000 and Rs. 10,000. Heavy on the pocket, but worth every penny. The staff is attentive and knowledgeable, so you can take your time while ordering as they explain the menu patiently. If you opt for a la carte, we highly recommend their Miso Soup with
Prawn
, Chicken Tatsuta-Age Roll,
Ebi Tornado and Asparagus Tempura Maki
spruced up with cream cheese and hint of wasabi. The Sashimi platter is mildly spicy with the perfect amount of citrus, but the Sea Bass wins our vote. Another favourite is the Teppan Black Cod Miso drizzled with yuzu pepper miso sauce. Each part of this dish works perfectly in tandem to deliver a range of complex flavours in every bite. But if you want the uber good stuff, we've got two words for you -
Pork Belly
. Enough said.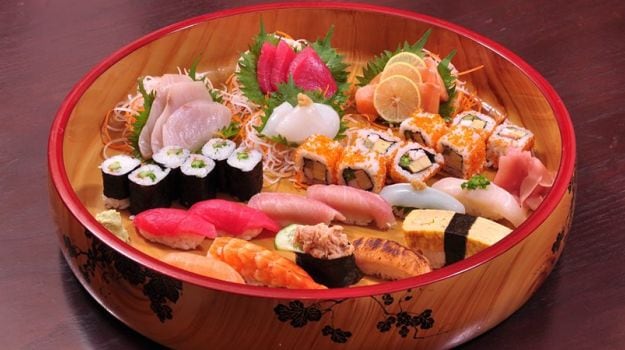 Cost for two: Rs. 2800
Where: H-5/1, Ambawatta One, Kalkadas Marg, Mehrauli
3. Lavaash by Saby
Armenian food with Bengali influences? Chef Saby indeed knows how to toss together seemingly disagreeable ingredients into an astonishing yet rapturous result.
Lavaash by Saby
is a gorgeous space sprawled all over Ambawatta One, Mehrauli. Kantha chairs, bright peacock motifs, hues of blue and white; the décor is so detailed and yet not just a pretty face. The fantastic menu attempts to connect the
chef's life journey
, and his interactions with the Armenian community. Your raison d'etre for visiting this restaurant and bar? Chicken Stew accompanied with Claypot Bread, Hye Rollers served with white bean hummus, My Egg Devil featuring a perfectly gooey soft-boiled egg coated with chicken,
crumb-fried and divine
. My favourite here has to be the flavourful and soul-soothing Mutton Rezala which pairs beautifully with the Buttered Govind Bhog Rice from
West Bengal
. You could also just drop in for some dessert over
a glass wine
. Note: The Cherry White Wine Sangria stands out every time. And the Chocolate Mousse may sound tempting, but instead order a portion of their upside-down Orange Pound Cake served with a scoop of their stupendous Nolen Gur Ice Cream. Chef Megha Kohli and her team are passionate about every plate that leaves the kitchen, and it's that attention to detail which will make you go back for more.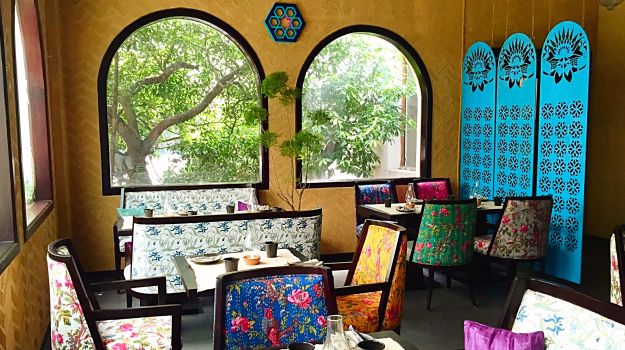 Cost for two: Rs. 2000
Where: H-5/1, Ambawatta One, Kalkadass Marg, Mehrauli
MUMBAI
4. The Fatty Bao
If you love
Asian food
,
The Fatty Bao
is the answer to all your dreams. Arguably one of the best places to devour a plateful of baos; and the Char Siu Pork Bao? It's silken soft and fluffy, the green apple kimchi adds the perfect crunch and the pork just melts in your mouth. Do try the fiery Gojuchang Lamb Chops,
the Pork Ribs
drenched in
barbecue sauce
and the Duck
Pizza
served with spicy mayonnaise. The Asparagus and Lychee Dumpling is absolutely divine too! And if that wasn't enough,
Chef Manu Chandra
's kitchen offers some of the best desserts in town. Fatty Hill is a chocolate pyramid (it's true!) with a mint custard center, almond praline, rice crispies and a scoop of the best vanilla bean ice cream you'll ever have. Zen Forest is served with black sesame sponge rocks, chocolate twigs and sesame nougat. Sensing a trend? Yes, we love pretty much everything here! The Fatty Bao is young, trendy and quirky.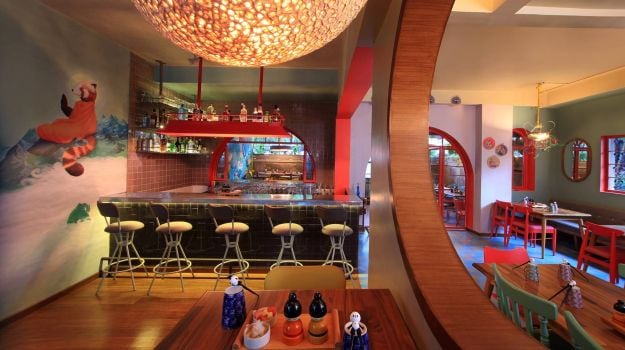 Cost for two: Rs. 2000
Where: Ground Floor, Summerville, Junction of 14th and 33rd Road, Linking Road, Linking Road, Bandra West
5. The Bombay Canteen
The Bombay Canteen
innovates within the boundaries of familiarity, giving
desi
ingredients a modern makeover. The
Tandoori
Pork Spare Ribs here, topped off with a spicy jaggery glaze hits all the right notes, and their Charcoal Grilled Calamari will blow your minds. Beautifully tweaked with a
coconut oil
flavoured green chilli chutney, the popular
Kejriwal
Toast is an ode to Eggs Benedict. Even the cocktails have Indian hues, wowing your palate with surprise elements. Chef Floyd Cardoz and Executive Chef Thomas Zacharias' cooking is an endeavour to laud
the best of Mumbai
and go back to the roots. The typical Bombay-style bungalow with staid canteen vibes, an indulgence of patina mirrors and olde-worlde Hindi music rifting through the air imparts a sense of timelessness.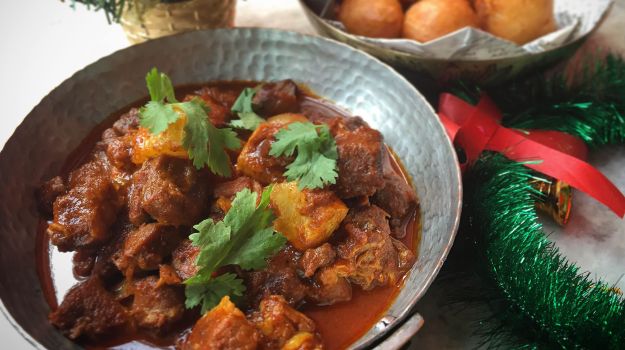 Cost for two: Rs. 1600
Where: Ground Floor, Process House, Kamala Mills, S.B. Marg, Lower Parel
6. Pa Pa Ya
​
Pa Pa Ya
has many tricks up its sleeves, but it takes it food seriously. It's Zorawar Kalra's first step out of
Indian cuisine
. With Pa Pa Ya, he planned to not just redefine Asian cuisine, but to revolutionize it. And he does just that. The entire restaurant has interactive elements, edgy and striking alright but seems to go over-the-top. Expect exploding
dim sums
, crackling rice and a demonic
sushi
section. The Har Gao Dumpling in Green Curry Farce was a hit, along with the Tuna Pizza and Chorizo Takoyaki served with Negitare and Parmesan Tuile. He stays away from putting familiar tried and tested flavours on your plate and allows his imagination to take diners on a magical gastronomical journey. Each dish a work of art, and the Lamb Rendang pure genius.
Cost for two: Rs. 2000
Where: Level 3, Palladium Mall, Senapati Bapat Marg, Lower Parel
GOA
7. Antares
Now in
Vagator, Goa
… MasterChef's Sarah Todd and her brilliance in the kitchen. Think: bed lounges to bask in the sun, beachy cocktails that pack a punch and a slice of Australia. Antares promises the best of both worlds, from cool daytime lounging to late night festivity. Side note: Make it in time for the sunset, we promise it will be worth it. So, what should you order at Sarah's casual gourmet restaurant? The
Pumpkin
Tortellini spruced up with sage nut butter sauce, their Aussie 'Surf n Turf' and Clam Linguini in white wine sauce. Oh and the Captain Espresso spiced with rum, is yum! With no appetite left for dessert, there may be an internal struggle between temptation and practicality ensued.
Let temptation win
. The famous Iced Nougat with
pomegranate
molasses and hints of Turkish delight is brilliant. The Dark Chocolate Brownie is a clear winner though, served with specks of
peanut crunch
and salted butterscotch. The hidden raspberry jelly saves it from being a run-of-the-mill brownie.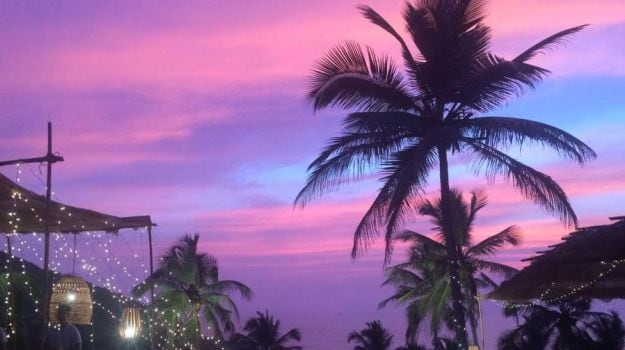 Cost for two: Rs. 2000
Where: Small Vagator Beach, Ozran, Vagator
CHENNAI
8. Ciclo Cafe
As you come through Kotturpuram bridge, Ciclo is located right on the main road and cannot be missed. The unique bicycle concept merges beautifully with the general ambience of the restaurant. And whether you decide to
drop in for lunch or dinner
, this Continental cafe is always brightly lit and buzzing. While you slurp on their refreshing Orange Mojito, order a portion of Ciclo's Crumb Fried Pesto Bocconcini and wait to be pleased. And they nailed the Salted Caramel
Cheesecake
. In fact, you can even head here for
breakfast
and enjoy their popular Waffles
over a cup of coffee
.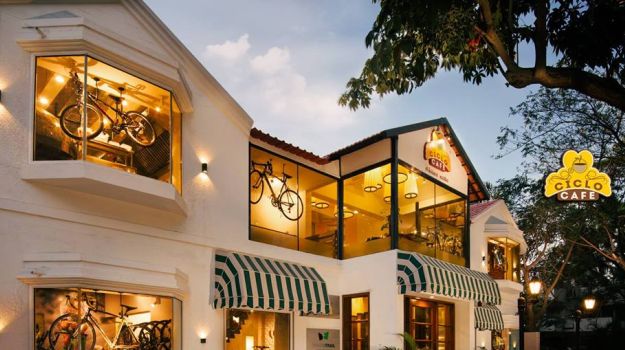 Cost for two: Rs. 1100
Where: 47, Gandhi Mandapam Road, Kotturpuram
BANGALORE
9. The Lost Caravan
The Lost Caravan is sure to fuel your wanderlust. The savvy interior at this retro-inspired restaurant (or is it gypsy?) is a perfect reflection of urban chic and smells of
travel
, instead of food. It has a cool, nomadic vibe to it; right from the walls to the salt and pepper shakers, even the plates and coasters! The
kitchen
does a mean Mexican Enchilada, but the very American Caravan
Mac and Cheese
is a clear winner. Do try the Deviled Eggs and Nachos as well. Warning: The time-lapse video which plays on repeat and showcases exotic locations around the globe, might make you want to take the next flight out.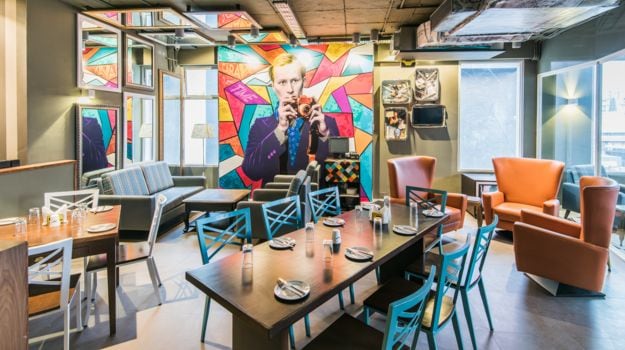 Image Credits: Zomato
Cost for two: Rs. 1200(approx)
Where: 55, Church Street
10. SodaBottleOpenerWala
SodaBottleOpenerWala seems to build a fan club wherever it goes. After winning over
Delhi
, this olde-worlde Irani cafe won over Bangalore. With their prompt service, attention to detail, everything beautifully plated and rustically served, we promise you won't be disappointed. Note: To go to SodaBottleOpenerWala and not try the Berry Pulao, is much of a travesty. But their
Mumbai style
Keema Pav tops the list. It is the food that shines at SodaBottleOpenerWala, not the drama, not the glamour around it, but the central dish itself. A refreshing addition to
Bangalore
's eclectic dining scene.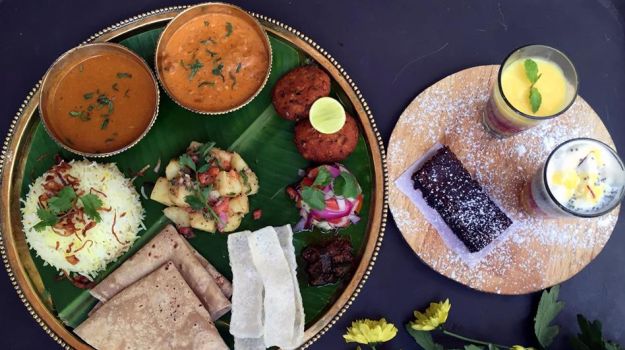 Cost for two: Rs. 1300
Where: 25/4, Opposite Harley Davidson Showroom, Lavelle RoadYes, India shows no signs of slowing down. So, if good food is how you'd like to bring the New Year in, these 10 restaurants are the way to go. Join your friends & family in some late-night fun... and gluttony!