Sunday is that time of the week when we put our work calendar away, play our favourite shows on an OTT platform and indulge in some self-care. And if you are a foodie, nothing says self-love like a plateful of your favourite food. And while the weekends can be all about giving yourself a break from the kitchen, preparing a quick snack for yourself can be just the perfect way to make yourself feel productive and treat yourself at the same time. And the beauty of snacks? They can be prepared in no time but taste delicious as ever.


We have curated a list of delicious snack recipes that are easy, yummy and are sure to make your day brighter. So, before you wear your chef's hat, take a look at the list.
7 Yummy Snacks For Sunday Snacking:
1. Aloo Chaat
We are starting with a classic. This delectable dish from the streets of Delhi is a foodie's dream. With creamy, fried potato chunks doused in masala and some mint chutney on the side, this snack will have you fighting your friends and family for a second helping. We think there is no better way to spend a Sunday evening than to bond with loved ones over a bowl of this delicious chaat.
We know we promised you easy recipes and as intimidating as a chicken kebab recipe sounds, this snack can be cooked in just about 35 minutes. All you need is some chicken and all the spices that you use at home on a regular basis. Also, don't forget the mint chutney!


3. Idli Pasta


Have some leftover idli from breakfast? Then this snack is right up your alley. To put it simply, this recipe involves tossing pieces of idlis with your choice of vegetables and some of the sauces available at your disposal. This dish is simple, tasty and fusion done right.
4. Sandwich


If you are adamant to not part take in a recipe that requires you to spend time in the kitchen instead of your couch, this recipe is especially for you. Nothing can beat the joy of a sandwich made with oodles of cheese, and your favourite fillings. A sandwich is so versatile that no matter what your tastes are, there is a filling out there for you. If you are a vegetarian, we recommend that you try this classic grilled cheese sandwich. For the non-vegetarians, nothing can beat the joy of a classic chicken club sandwich


5. Mirchi Bajji


If you have not tasted this snack, you are missing on out one of the simplest and tastiest joys of life. This classic snack is a street food classic. Made with green peppers stuffed with tamarind and coconut powder, this is the perfect dish for lazy monsoon evenings as well.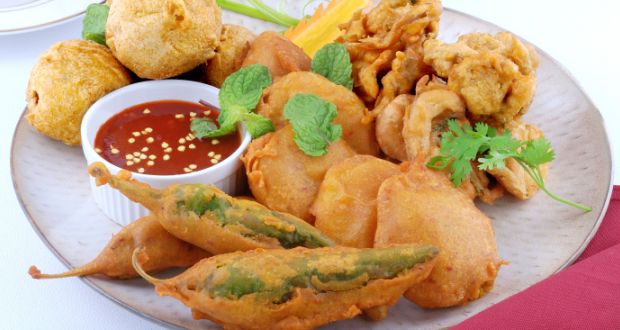 6. Bread Pakoda


This snack needs no introduction. From school canteens to family gatherings, this recipe is a favourite that has withstood the test of time. Bread covered in spicy gram flour batter and fried — this is the only comfort food you need on a Sunday.


7. Chicken 555


Want a spicy, zesty chicken dish that you can make in under 30 minutes. Try the Chicken 555 recipe. For this dish, the meat is marinated in egg, rice flour, cornflour, salt, food colour, and spices before it is fried.


While all the dishes are worth trying, tell us which of these recipes you will prepare first.