The 'college' phase is one of the most exciting times in most people's life journey. I still remember how eight years ago I left my small city and came to the buzzing capital with dreams of studying in one of the most reputed universities in the country - Delhi University. With a little apprehension, anxiety and an indescribable euphoria that kept churning at the bottom of my stomach, I made myself comfortable in an estranged new place - my new abode, my hostel. And as the first week of college kicked in, I barely had the time to feel homesick. From fresher's week to getting used to the college, attending various cultural societies, finding my feet, getting accustomed to the people around, the culture and of course, living away from home and managing daily expenses - there was no time to rest.
(Indian Fast Food: Top 10 chaat recipes
)For the first few weeks, I religiously stuck to my hostel food or whatever my college canteen had to offer, then came the phase of skipping all of that to explore the scrummy yet affordable tidbits that were available in Kamla Nagar - popularly called as Knag - and the nearby areas. Of course there were the Baristas and Costas of the world, but it was always more exciting to dig into delicious local food, served hot at student friendly prices.
As Delhi University opens up its brand new session this week, it got me reminiscing my college days and the extensive range of food we have tried without creating a dent in the pocket. So for the freshers starting out a new journey, here are some interesting local eateries in North Campus to head to for some delectable food -
Of Humble Canteens and Simple Shops
To begin with, there is a small food van that is situated right at the beginning of Chhatra Marg. Metro Food serves regular Chinese fare but their rolls are a must-try, both veg and non-veg.
As you walk further, beyond UHW (University Hostel for Women) and towards Patel Chest crossing, there is a brand new canteen from IRCTC (Indian Railway Catering and Tourism Corporation) in Faculty of Arts, which offers fresh, hygienic and delicious food at very minimal rates. From chole bhature, idli sambar, thali, coffee to even shakes and fruit chaat - this place is buzzing with students.
(In Old Delhi, Street Food with a Whiff of History
)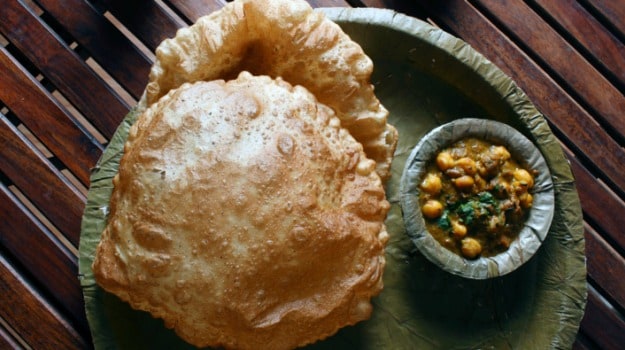 The Law Faculty canteen on the other hand serves its regular iced teas, coffee, tea, aloo patty, burger and samosas. Right next to it is this juice shop which serves mammoth-sized glass of juice for just forty bucks and a quaint eatery serving North Indian thali for just thirty five rupees!(Delhi's New Breed of Independent Restaurants, Bars and Clubs)
Every college has its own canteen and every student will have something to boast about their own canteen food. The kathis, rajma chawal and the Chinese at my undergrad college - Indraprastha College for Women - were my all-time favourites. A few other canteens that were my personal favourites and still hold quite an iconic status among the college-goers are St. Stephen's Café, Delhi School of Economics' canteen, P.G Men's Hostel mess and Gwyer Hall canteen.
Delhi School of Economics has a canteen that will wow your taste buds with its signature mutton dosas, egg curry rice, mutton cutlets, masala coke and rajma chawal. The canteen also serves thali which is reasonably priced at just twenty five rupees.
FYI: Do not give a miss to the stalls outside Hindu College for they offer some serious treats. One of them serves amazing rolls that you shouldn't skip trying. Also not to miss is the famous JP Stall where you will get steaming hot chai, coffee, aloo patties and much more.
P.G Men's mess(aka Anna's Mess) specializes in delectable South Indian cuisine. You will enjoy every bit of those dalvadas, idlis, uttapams and four types of mouthwatering rice preparations - tamarind, curd, tomato and egg. Their biryani and chicken parathas are worth trying.
The Gwyer Hall canteen has one of the biggest menus around which is studded with North Indian delicacies, thali, parathas (not to be missed - meetha paratha), regular snacks like samosa, patties and others.
The Stephenians take serious offense if you call their eating space a 'canteen', for café is what it truly is. Perfectly cooked and bright half-fried eggs, chicken curry with rice, mince cutlets, chole bhature, and egg toast are most popular among the students. The café also offers refreshing nimbu paani just for six rupees, and if you wonder what's so great about it, you've got to try it to vouch for it yourself.(To Sweet Endings: 225 Year Old Legendary Sweetshop Ghantewala Shuts Down)
As you keep walking ahead on Bunglow Road to reach the crossroad, on your left you will find a small momo shop at the corner, which is outstanding and is sure to become your favourite spot. For me, it is the best momo place in town! You can also go deeper in the market and ask people to guide you to Bitto Tikki Wala - for all the chaat lovers; this place is an absolute haven.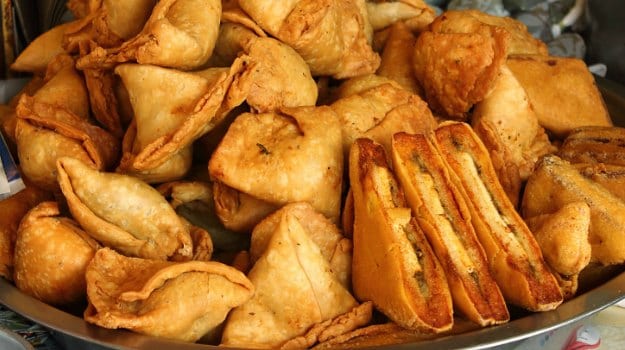 There is also a famous kachori wala who sells crispy, hot khasta kachoris stuffed with boiled yellow matar and doused in tangy imlichutney. He also has chole kulche, which is a hot-seller. Reportedly, they go out of stock every day before dusk; this signifies that if you happen to miss this one, you will be missing out on quite a lot.
For those who would like to peek a little into the narrow gullies of Hudson Lane, GTB Nagar, eating at Kaveri and Suresh's at the DDA market is a given. For traditional sweets and desserts, head to Laxmi Dairy situated on the main road, GTB Nagar. Vijay Nagar, Malka Ganj and GTB Nagar are the ideal areas that are flooded with students and have many small, affordable shops and stalls that offer some seriously scrumptious desi meals.(Old city's bawarchis keep Mughlai culinary magic alive)
However, these do not sum up the ever changing local food scene of North Campus. I am so sure that there are a dozen more places that must have gone unexplored. The best one can do is to go on a food walk with your gang and explore the gastronomic scene of the nearby areas.