Over the years, we have seen more and more people switching to a plant-based diet for health and environmental reasons. Besides being environment-friendly, this diet is dubbed to be beneficial for people trying to detox, lose weight and live an overall healthy life. This subsequently has increased the demand for plant-based meals across the globe. Today, we find cafes and restaurants offering plant-based alternatives to their regular menu to cater the vegan patrons. From Burger King to McDonald's, the global QSR brands have introduced vegan nuggets and plant-based burgers to their menu too. Likewise, we find multiple brands across the world selling mock meat (or meat alternatives), which taste and smell exactly like the real ones. But have you ever tried egg alternatives or mock eggs?! You heard us. An Israeli food-tech company has recently launched poached eggs and sunny-side-up eggs, prepared with plant-based alternatives to eggs.


Also Read: 7 Best Plant-Based Recipes To Try At Home: Oats Khichdi, Som Tam Salad & More Recipes to Check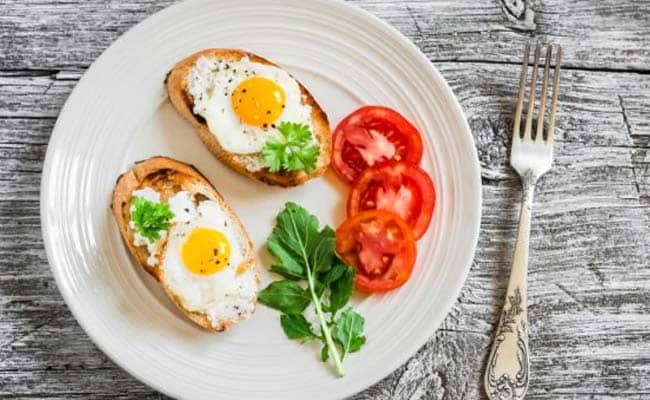 The Israeli food-tech company, Yo! Egg (or Yo-Egg), was launched in 2019 and has been developing egg-free products ever since. According to several reports, Yo! Egg claims these plant-based sunny-side-up and poached eggs to be the first of their kind in the world. According to a report in the Times of Israel, the brand is planning to debut these faux eggs in US restaurants by later this year (2022). Yo! Egg CEO Eran Groner in an interview with TechCrunch explained, "We could have easily chosen a vegan joint and played it safe, but no, we chose the hardest, which is a hardcore egg place, serving breakfast of all kinds."
Official Yo! Egg portal further reads, "Yo! Egg is on a mission to become the largest and most sustainable egg producer in the world, without the use of chickens. Whether you crave the perfect eggs Benedict, a fried egg on your ramen, or some sunny side up with your full English breakfast, Yo! Egg has the answer."


Speaking about the ingredients used to prepare the egg alternatives, the online portal Hypebeast reports that they contain zero percent cholesterol, sunflower oil, water, flour and a blend of plant-based proteins.


Sounds interesting, right? Would you too want to give these faux eggs a try? Do let us know in the comments below.


About Somdatta SahaExplorer- this is what Somdatta likes to call herself. Be it in terms of food, people or places, all she craves for is to know the unknown. A simple aglio olio pasta or daal-chawal and a good movie can make her day.