Egg Recipes For Dinner- What will you call a person who could give up everything else in the world as a trade-off to eat eggs almost all the time? I would certainly want to know, as it would describe me perfectly. I love eggs in all their glory. The best way to please me is to rake up something quick and interesting using eggs - and oh, sunny side ups make me go weak in the knees. One of the chief reasons why I love eggs is their versatility. You can use them in any way to suit whatever occasion and manage to pull-off some stellar and delectable preparations in just no time.

They serve as a quick breakfast option as well as an ideal all-day meal. There's so much that one can do with eggs - poaching, baking, boiling, steaming, frying, scrambling and much more. Hard boiled, sunny side ups, masala omelets are all fine, what really steals my imagination is the idea of cooking something elaborate, incorporating eggs in my day's finale.


Yes, we're talking eggs for supper. So if you haven't done your grocery shopping for the week and dread coming back home to see only a few eggs lying in your refrigerator, fret not. We are here to chalk out a dinner menu with some of the best rated and most popular egg preparations ideal for a busy weeknight dinner.


Cooking Tip | Tips and Tricks : Adding lemon juice to water while boiling eggs, will make it easier to peel the shell off, not too much, just a teaspoon will do.
Here are our 15 best egg recipes that you can prepare for dinner-
Quick, easy and oh so delicious! Hard-boiled and scrambled eggs are teamed with rice and aromatic to impress all at the dinner table.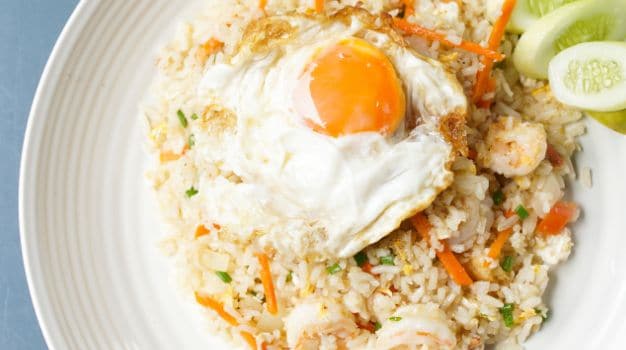 This rice dish has eggs both hard boiled as well as scrambled.
Eggs are cooked along with chicken liver in a range of desi masalas. Serve this absolutely mouth-watering egg dish at a dinner party along with naan or rice.
Anda kaleji can be served with sulemani parantha or khameeri naan.
Curried eggs in a mix of poppy seeds, tamarind and coconut cream. Serve with roti, naan or rice for a delectable whole dish that will leave you asking for more.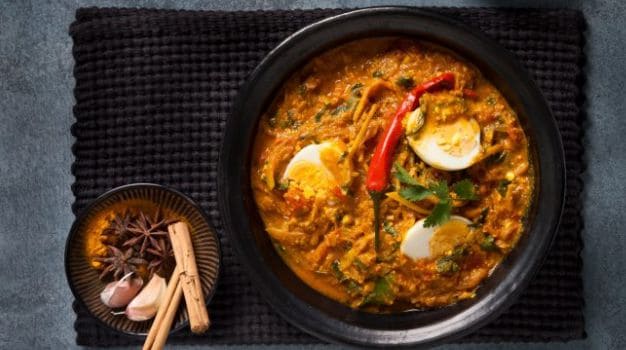 Coconut cream, tamarind and poppy seeds, sets this recipe apart.
Straight from Kerala comes this one-of-a-kind avail preparation using boiled eggs, potatoes bathed in a creamy, tangy gravy.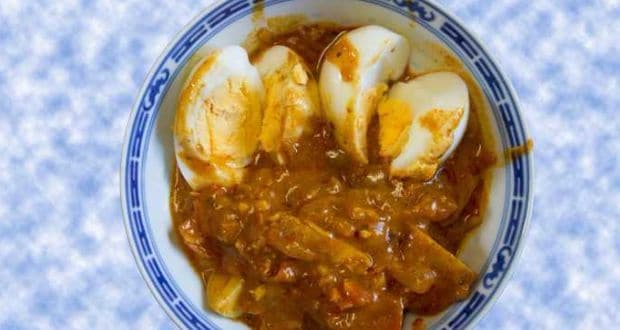 A Kerala egg delicacy that never goes out of style!
For the lover of poached eggs, we bring you a star recipe combining poached eggs with bacon and creamy Parmesan foam.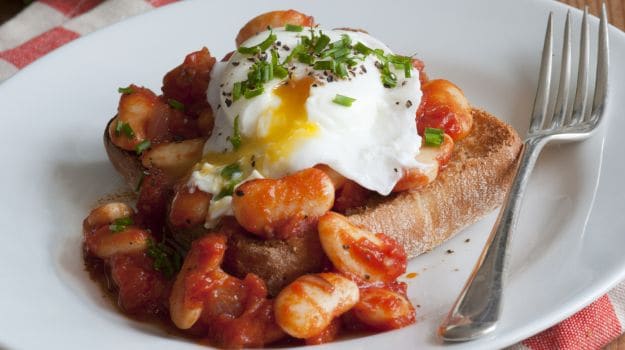 The dish has crispy bacon with eggs poached perfectly, incredibly delicious!
We cook up a classic - boiled eggs teamed with subtle spices and finished off with a crackling tadka.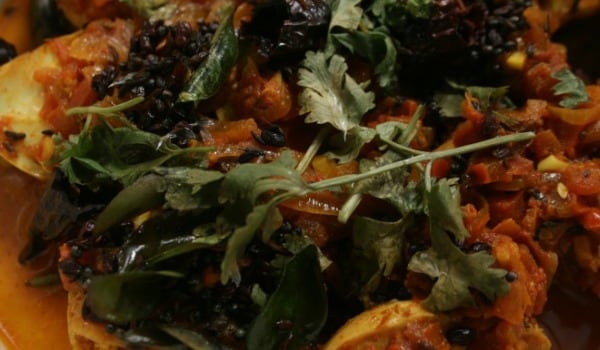 Topped with a crackling tadka, this egg masala is a classic north Indian egg dish.
Boiled eggs are stuffed with a flavourful mixture and batter fried. Team this with roghni naan and enjoy your meal.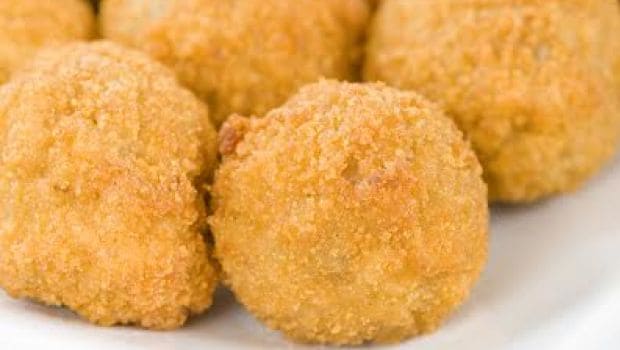 Stuffed eggs
A takeaway from the Chinese cuisine, eggs along with some rice work wonders for kids as they would love such mouth-watering dishes. Egg and garlic fried rice is a good option for lunch, dinner or just a heavy brunch. Follow 6 easy steps and your dinner is done in just 30 minutes.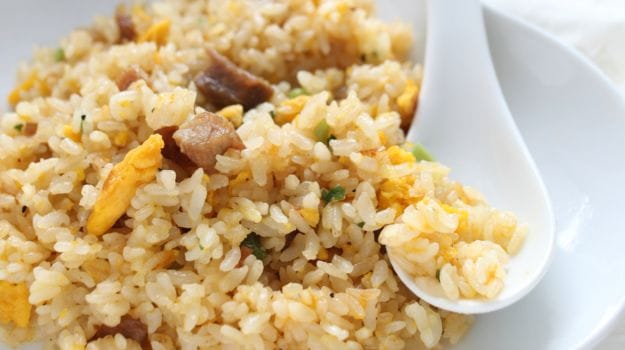 An easy to whip up egg and garlic fried rice.
A delectable mix of methi leaves and eggs spiked with flavours of garlic.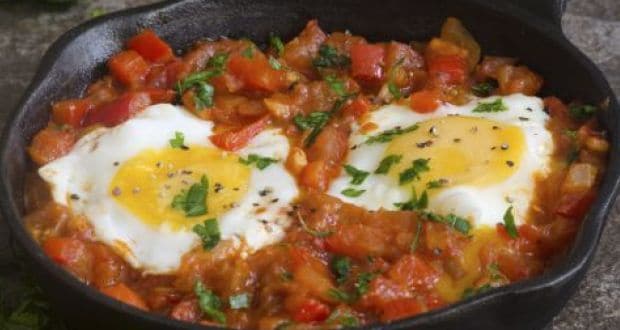 How about some authentic Bengali dinner tonight? Eggs are beaten and mixed with boiled potatoes and spices. The mixture is further steamed and doused in a mouthwatering gravy.
Eggs and Parathas, a combination that can never go wrong, this will keep you fuelled through the day. A classic North Indian treat that you cannot resist!
Feast your taste buds on this protein-packed paratha.
This egg manchurian recipe is altogether exceptional as it is prepared with boiled eggs along with some sauteed veggies including onion, bell pepper and mixture of sauces to complement the taste of the eggs and give you the exact restaurant style dish.
Also known as egg butter masala, this recipe might be very uncommon but tastes so delicious. It is perfect for those who are looking for an alternative of chicken and paneer. Pair it with chapatis or rice and enjoy!


This Cheesy Egg Masala can be an interesting and quirky addition to your list of various delectable egg curries.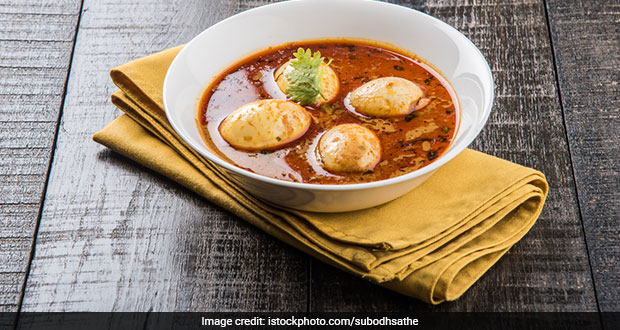 This preparation calls for a spicy and sweet gravy, and slightly sautéed eggs- both these ingredients are mixed and cooked well until the eggs have seeped in the flavours of the gravy.


Try these sumptuous egg recipes or your next dinner and let us know your experience in the comments section below.