Plant Based Recipes: The world is slowly moving towards a more harmonious and balanced existence with the environment. It has now become imperative to alter our food habits for the ecological balance needed for our survival. Consumption of excess meat not only disturbs the ecology but also harms our health. As per various studies, a high consumption of meats and other processed foods may lead to asthma, kidney failure and even cancer.
Plant Based Diet, A New Food Trend?
Amidst all the health factors and environmental concerns, there has been a rise in popularity of plant-based foods, a new food category which is not only healthy but accelerates a sustainable, better living environment. You may call it a new food trend but in recent years, plant-based diets or complete veganism has made a storm in culinary world with more and more people turning away animal-based foods and opting for a vegan diet.
Benefits Of Plant Based Foods
A complete plant-based recipe would be devoid of meats and any animal produce including milk products like cream, curd, butter and even ghee, yet packed with essential nutrients. Since animal meat is said to be extremely rich in nutrient like protein, a lot of us would believe that a meal devoid of it would lead to deficiency of such nutrients, which is not the case. Plant-based foods are said to be rich in antioxidants, vitamins, minerals and other nutrients that are essential for the body to function, as compared to animal-based foods. Plant-based foods like lentils, soy and beans are not just healthier but also versatile and can be cooked in various ways.
Let's look at our 7 Best Plant-Based Recipes That You Can Prepare At Home:
Quick, easy and loaded with nutrients, here is a salad recipe that is perfect to combat your hunger pangs in the healthiest way possible! Som tam salad is a papaya salad from Thailand that has carrot, French beans, cherry tomato and papaya tossed with a refreshing som tam sauce along with garlic and served with a generous garnishing of roasted peanuts.
Plant Based Recipes: A healthy and delicious salad recipe that you can prepare at home in literally no time and with just a few ingredients.
A simple luscious curry made with the goodness of coconut, lentils and a host of aromatic spices. Cooked with mustard seeds, turmeric, curry leaves, coriander and asafoetida along with the fiery red chilli and green chilli, lentil and coconut curry makes for a great lunch option along with steamed rice. The tang of tamarind on top adds the perfect flavour to it.


(Also Read: 11 Best Coconut Recipes | Easy Coconut Recipes | Nariyal Recipes)
Plant Based Recipes: A simple curry made from tuar dal, coconut milk and basic, aromatic spices.
A healthy bowl of three bean chaat is a delicious way to satiate the taste buds! Green beans, kidney beans (rajma) and chickpeas (chana) along with tomatoes, potatoes, pomegranate and cucumber tossed together in a tangy dressing of lime chaat, masala and olive oil. It is an extremely easy and quick plant-based recipe to prepare at home. You may even pack this for work for those mid-day hunger pangs.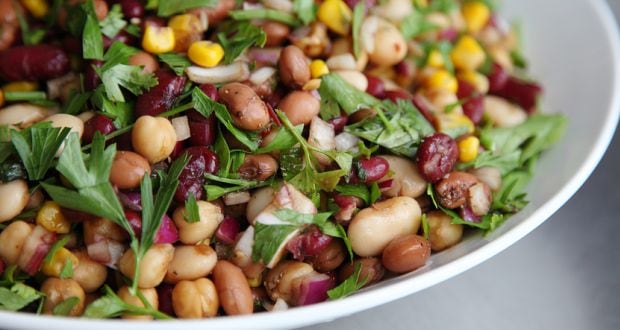 Plant Based Recipes: Goodness of kidney beans, chickpeas and green beans all together in one!
With an aroma of pepper, smoked chips and roasted pumpkin seeds, roasted pumpkin soup is the perfect one to prepare at home and relish with your family. The smoky pumpkin gives this soup a whole new flavour.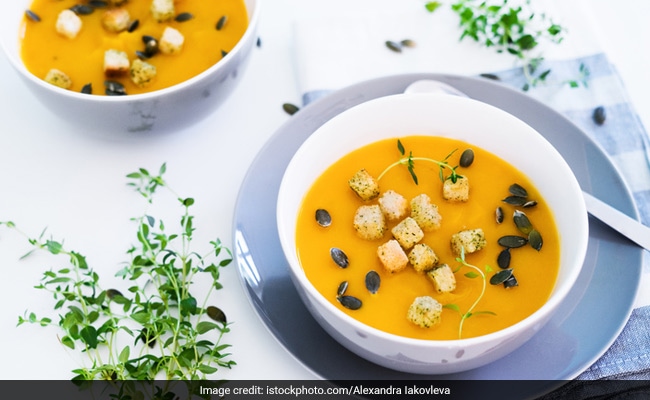 Plant Based Recipes: This aromatic soup is the perfect dish to help you fight off mid-week blues.
A risotto that is a perfect balance of healthy and tasty! Mushrooms sautéed together with thyme, parsley, onion and garlic and added to boiled quinoa. A super healthy yet delicious bowl of quinoa is all you need to ward off those weekday blues!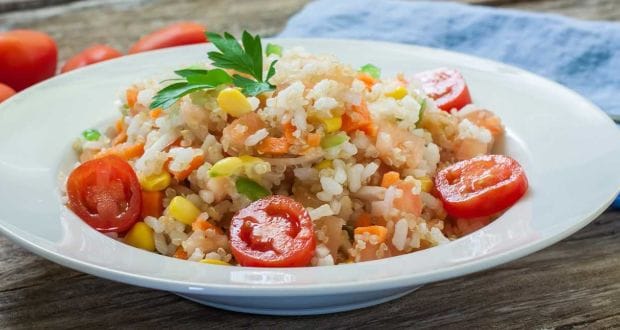 Plant Based Recipes: Delicious and nutrition packed quinoa risotto for easy, lazy brunches that will serve your appetite well.​
The ultimate comfort food made all the more healthy! Khichdi is an Indian one-pot meal, made with a mix of spices, lentils and often with veggies. It is known to be light on stomach, packed with nutrition and just too easy and quick to prepare. Here is a delicious khichdi recipe loaded with the goodness of oats along with moong dal, spices, chillies and veggies like tomatoes and carrots.


(Also Read: 11 Best Oatmeal Recipes | Easy Oatmeal Recipes)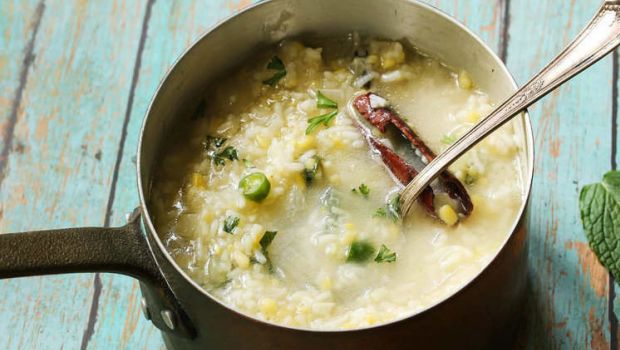 Plant Based Recipes: A full meal on its own so comforting and quick to make.
A mouth-watering Rajasthani preparation that you simply cannot miss! Panchratna dal, as the name suggests, is an amalgamation of five lentils that is Bengal gram, whole black lentil, whole green, masoor and tuar dal. Cooked with a host of spices, panchratna dal can be served with roti or naan.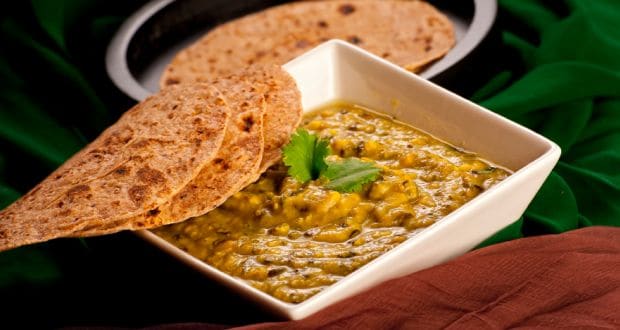 Plant Based Recipes: A tasty and healthy Rajasthani dal preparation with five lentils.
With so many irresistible plant-based recipes to choose from, turning towards a healthy and ecologically-balanced lifestyle wouldn't be that tough after all! Let us know your favourite plant-based recipe in the comments section below.
About Aanchal MathurAanchal doesn't share food. A cake in her vicinity is sure to disappear in a record time of 10 seconds. Besides loading up on sugar, she loves bingeing on FRIENDS with a plate of momos. Most likely to find her soulmate on a food app.