Survival Series: How to Boil Eggs Perfectly
Aashna Ahuja , NDTV | Updated: July 18, 2017 13:04 IST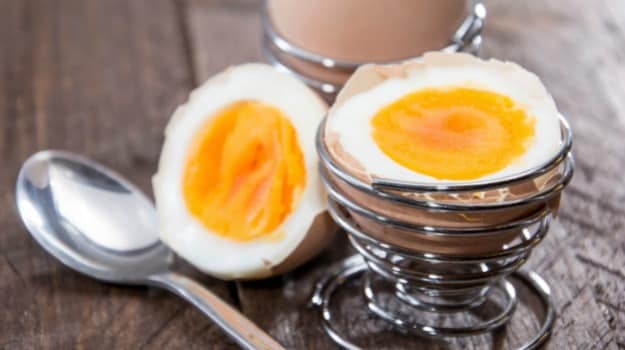 One of the best sources of protein and can be made in a jiffy, boiled eggs are a popular choice when it comes to a scrumptious breakfast, lunch, snack or even dinner. The technique of making them may not be rocket science, but it isn't simple to nail either (admit it!). Cooking them for too long could result in cracked shells, tough whites, or sulfuric-smelling yolks. But don't give up. With our egg-cellent tips, you can now perfect this skill within minutes. So get cracking!



Follow these foolproof steps and get ready for tender whites and golden yellow yolks every single time:

1. Place the eggs in a large saucepan, and cover them with cool water upto 1 inch.

2. Slowly bring the water to a boil over medium heat.

3. When the water has reached boiling point, turn off the heat and cover the pan with a lid.

4. Let the eggs remain in hot water for 3 minutes for runny eggs, 6 minutes for medium eggs and 10 minutes for hard boiled eggs.

5. Then transfer the eggs to cold water. Peel and enjoy your meal.


For the latest food news, health tips and recipes, like us on Facebook or follow us on Twitter.