Egg Recipes- Eggs beaten to perfection along with your favourite seasonings, chopped onions, tomatoes, fresh green chillies and coriander leaves. The pan gives out a symphonic swish as the mixture hits the heat and gradually what one sees is a fluffy, moist, delicious omelet turning into a perfect gold. Which is why today we bring you our best egg recipes for breakfast.


I am passionate about eggs. For a person who doesn't quite enjoy toiling in the kitchen, an egg is like a wonder ingredient. From plain, simple and sumptuously satisfying omelettes to the more exquisite preparations including the worlds of the Benedicts, Scotch eggs and much more - it is an item that can go along with its master - whether a beginner or a sophisticated chef. My culinary journey started at a point where I had a series of omelettes burned right in front of my eyes - for the fear of flipping them and accidentally breaking their delicate roundness - to now, when I scrutinize and find ways to incorporate eggs in almost every recipe that I can think of. Honestly, some of the most joyous sights to my eyes would be seeing my sunny-side-ups getting done to perfection.


I don't care much about my breakfast till it is energy dense, full of nutrients sans any junk. Perfectly done eggs along with a glass of juice, a couple of slices of whole grain bread or muesli and I am set. Though I am the kind of person who doesn't get bored of classics easily, having a chance to eat a variety of egg preparations for breakfast is something I would call my personal bliss.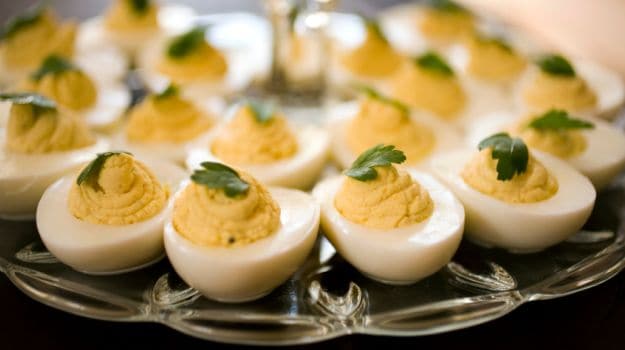 Eggs are not just tasty but are full of proteins. Image credits: iStock

Furthermore, there is just so much that one can do with eggs. You don't need elaborate prepping to cooks eggs. While omelets, half fries and the classic hard-boiled would seem passé to most food enthusiasts, the poached, scrambled, baked or for that matter deviled versions are a certain hit with me. I admit, eggs and breakfast go hand in hand for most of us. It is as ubiquitous a combination as that of a needle and thread. But for those who loathe monotony and detest routine in their days, we have a stellar breakfast menu chalked out for you, made exclusively of eggs.
Cooking tip | Tips and Tricks To Cook Eggs
Want dreamy, creamy scrambled eggs for breakfast? Cooking eggs on low flame renders an evenly cooked texture, always remember, eggs are delicate. With every one egg consider putting in a teaspoon of heavy cream or milk for that fluffy, silken texture.


Cooking eggs on low flame renders an evenly cooked texture. Image credits: iStock
Here are our 13 best Egg recipes that you can prepare for your next breakfast!
Parathas are undoubtedly a staple Indian food that can be eaten with almost anything. Mughlai Paratha is one such variety that has a huge fan following. Parathas stuffed with eggs and fried to perfection, Mughlai Paratha is popular Bengali street food that is relished right from West Bengal, India to Bangladesh.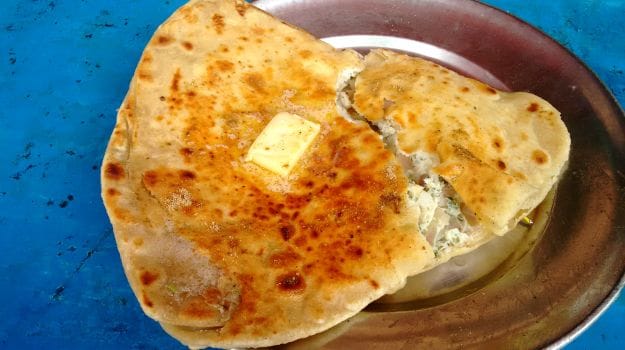 A quick and easy paratha recipe that can be made in just 30 minutes! Image credits: iStock
A traditional Parsi specialty. Eggs are scrambled along with subtle spices and teamed with bread, bun or pav.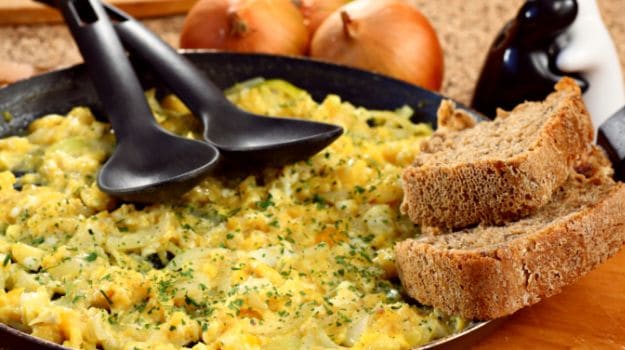 Scrambled eggs with mild spices eaten with bread, buns or rotis. Image credits: iStock
Eggs are whisked and topped with onions, cherry tomatoes and a handful of other ingredients and baked to perfection.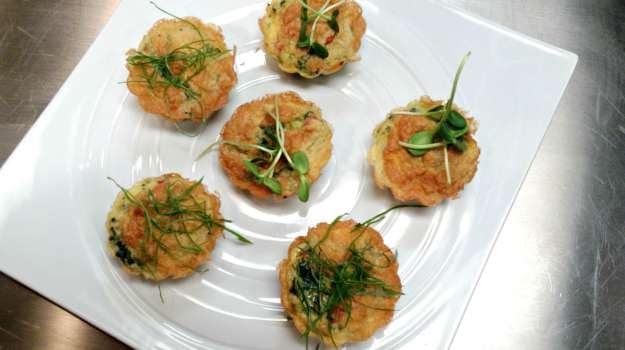 A quick brunch dish made with just a handful of ingredients. Image credits: iStock
Lightly fried potatoes with boiled eggs and crispy caramelized onions finished with yolks on the top.
Tossed in mild spices, eggs are scrambled to perfection and paired with chicken sausages. Quick, easy and simply delicious breakfast to kick-start your morning.
Smack your lips over simple and easy to prepare scrambled eggs tossed in mild spices with chicken sausages. Image credits: iStock
A spicy combination eggs whisked with flavourful spices, onions and tomatoes. Masala omlette is the classic Indian breakfast recipe that is quick, easy to prepare and full of flavour.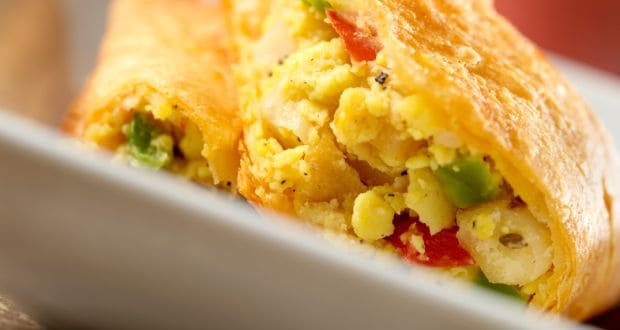 Start your day with this masala omelette recipe packed with flavourful spices, onions and tomatoes. Image credits: iStock
Bread topped with blanched spinach, smoked salmon, a delicately poached egg and Hollandaise sauce with a pinch of paprika. Let your taste buds go on a roller coaster of flavors with this classic egg dish.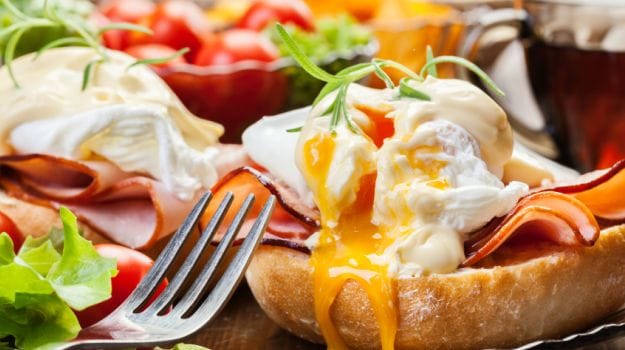 This one has poached egg above a tower of spinach, nutmeg and avocado paste. Image credits: iStock
Here's an easy-to-make Paris breakfast. Potatoes are grated and deep fried with half-fried eggs atop.
The quintessential breakfast option - slices of bread coated in a batter of egg and spices along with a generous helping of cheese.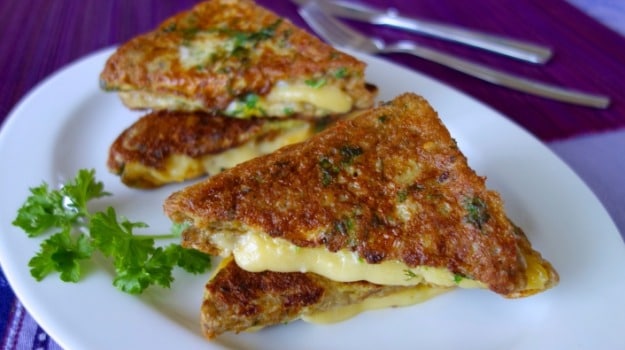 Nothing like starting your day with some spicy, flavourful egg bhurji teamed with parathas. This recipe of Egg bhurji is a personal favourite among all the eggetarians since these scrambled eggs are easy and quick to make.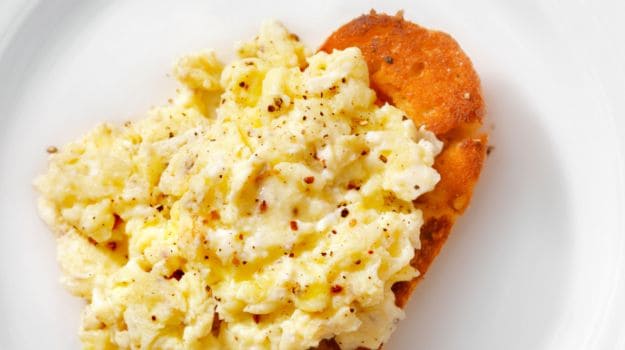 Weekday mornings call for a simple, quick and satisfying breakfast, so get your protein and carbs with this quick classic egg recipe. An egg in a hole is a tidy way to get your fried egg on
This recipe will let you make restaurant-style fluffy omelette at home! All you need to do is to prepare the stuffing of green onions and mushrooms and prepare the omelette base.


If you're a frequent train traveller then you must be familiar with the railway style omelette Sandwich. Today we bring you a recipe with which you can easily make the same at home!
Try these egg recipes at home and let us know your experience in the comments section below.