Tomatoes are a staple food item in all Indian households. Almost all our dishes and curries are prepared with chopped or pureed tomatoes, which not only add a bright red colour to the meals but also bring in a lot of nutritional properties. Another common way of consuming tomatoes is by juicing them. Be it pure tomato juice, mixed vegetable juice or even soup, tomato juice lends its delightful tangy flavour to any beverage it is mixed in. Now, there's another reason to glug a glass of tomato juice. A new study, published in the journal of Food Science and Nutrition, has claimed that unsalted tomato juice may help in boosting heart health by cutting down the risk of heart-related ailments.


(Also Read: Plant-Based Diet May Reduce The Risk Of Heart Problems)
The findings of the study suggest that unsalted tomato juice plays an important role in suppressing high blood pressure and cholesterol levels in adults as they are more prone to heart-related problems.


Researchers from the Tokyo Medical and Dental University in Japan studied around 500 participants, of which, 184 were males and 297 were females.


The team discovered lowered levels of blood pressure in 94 participants with untreated pre-hypertension or hypertension. Systolic blood pressure went down from an average of 141.2 to 137 mmHg, and diastolic blood pressure saw a drop from an average of 83.3 to 80.9 mmHg. In 125 people, bad cholesterol (LDL) was reduced from an average of 155 to 149.9 mg/dL.


The results showed a similar pattern across both the genders - males and females - and also across all age groups.


(Also Read: The Various Nutritional Benefits Of Tomatoes)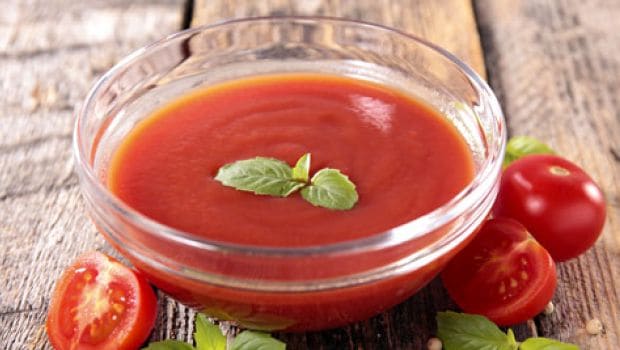 Tomato juice contains some unique nutritional properties that make it beneficial for heart health. Tomato juice is rich in fibre and a compound called niacin, which helps in cutting down of LDL cholesterol. Tomato juice is full of antioxidant - beta-carotene and phytonutrient - lycopene, which prevents the occurrence of cardiovascular issues.