Fast-food giant McDonald's meals are probably one of the most-loved comfort foods across the globe. Recently, we saw the news of a UK-based woman who travelled across three counties to get a McDonald's burger for herself. She was later fined for taking up 'non-essential' travel amid the nationwide lockdown. And now, the latest piece of news proves how much people love the burger joint. A distraught 22-year-old woman took to Reddit to share how her 24-year-old boyfriend broke up with her since he thought she was cheating on him; however, she was actually just visiting McDonald's without telling him. Take a look:
My boyfriend (24M) broke up with me (22F) because he thinks I'm cheating but I've actually been sneaking out to eat McDonalds from r/relationship_advice
The post was shared in the sub-Reddit r/relationshipadvice by u/throwralyinggf, where it received 2.8k upvotes and counting. In the post text, the anonymous user narrated her ordeal and how she didn't know what to do. She revealed that her boyfriend was a vegan and she too wanted to try the diet, so she made the switch. "So I was in this relationship for nearly 3 years. My (now) ex has been a vegan since he was 18. When we moved in together last year he wanted me to try out veganism and honestly I was contemplating going vegan beforehand so I thought why not," she explained in her post.


(Also Read: McDonald's Customer Enraged As Delivery Boy Cancels Order; Eats It Outside Her Home)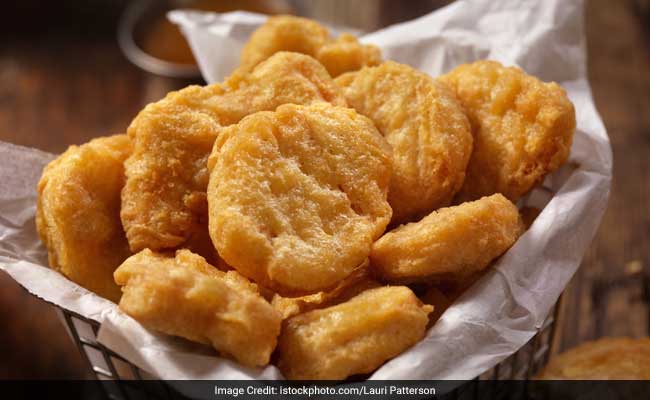 She later realised how much she missed eating McDonald's chicken nuggets to the point where she would dream of being surrounded by them! She then sneaked out every now and then on the pretext of going out for groceries or errands, when she would actually be dining at McDonald's. She kept on doing this for months, which made her boyfriend suspicious. He accused her of cheating and broke up with her even though she told him what the real deal was. "Obviously I came clean about the whole thing but he doesn't believe me. He thinks I'm lying about going to McDonald's and he is convinced I'm just covering up," she wrote.


She asked Reddit users for suggestions on how to prove her innocence. One user commented, "You can prove it with your bank statements. This is kinda funny though." Another tried to look at the bright side, "...Well I guess you don't have to eat in secret anymore so there's that."


What did you think of the hilarious news? Tell us your thoughts in the comments below.