The ketogenic diet has become one of the most popular diets of recent times. The high-fat, low-carb diet aims to achieve a state of ketosis, which helps burn fat and shed the excess kilos. Although there are many keto-friendly recipes out there, we recently came across one preparation which looks simple to make and surprisingly tempting too. Actress Courteney Cox has shared a wonderful recipe for keto-friendly chips, and we don't know about you, but it's definitely making us rethink our cheat day. Take a look at the recipe video here:
Courteney Cox shared the recipe on her Instagram Reels, where it received over 1.1 million views and 126k likes within a few hours of being shared. The easy chips recipe was credited to popular food blogger Arman Liew, better known as @thebigmansworld.
In the simple 30-second clip, Courteney Cox explained the process of making the keto chips with just three ingredients. Mozzarella cheese and almond flour were combined to make a dough, which was then baked until crispy and golden-brown. These healthy 3-ingredient keto chips were then relished with a hearty and wholesome Guacamole dip.


(Also Read: This Video Of Courteney Cox Making Burgers Will Delight All F.R.I.E.N.D.S Fans)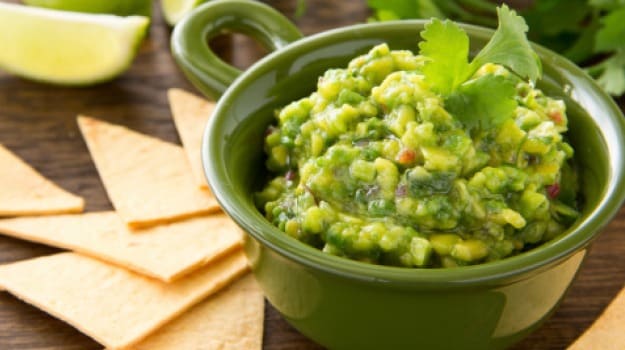 Here Is The Full Recipe Of 3-Ingredient Keto Chips By Courteney Cox:
Ingredients:
For chips-


1 cup blanched almond flour


2 cups shredded mozzarella


Seasonings of choice (onion powder, paprika etc.)


For Guacamole-


Avocados


Lime


Salt


Cilantro
Method:
1. Start with almond flour and seasonings in a large mixing bowl.


2. Microwave mozzarella cheese for 1.5-2 mins, until warm and melted.


3. Pour the melted cheese on the almond flour and mix well, until a thick dough forms.


4. Transfer the ball of dough onto a large sheet of parchment paper and flatten it. Place a second sheet of parchment paper over the top and press down. Using a rolling pin, roll out the dough until about 1/4 inch thick.


5. Use a pizza cutter to cut out small triangular shapes. Place the tortilla chips on a lined baking sheet and bake for 12-15 minutes, or until golden brown around the edges. Allow cooling on the baking sheet completely. Serve with guacamole!


So, what are you waiting for? Grab these ingredients, don your apron and get cooking with this yummy 3-ingredient keto chips recipe!
About Aditi AhujaAditi loves talking to and meeting like-minded foodies (especially the kind who like veg momos). Plus points if you get her bad jokes and sitcom references, or if you recommend a new place to eat at.