Barbecue Diners Consume Maximum Calories
IANS , London | Updated: May 23, 2014 13:51 IST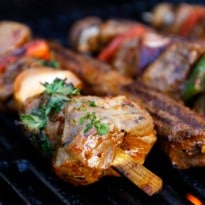 If you love your barbecue sessions then chances are that you are consuming more than 3,000 calories in a single sitting, according to a survey.

The survey, conducted by diet company Forza Supplements, revealed half of Britain's diners go back for seconds, more than a fifth have thirds and 12 percent have fourths or even further helpings, reports femalefirst.co.uk.

The amount of calories consumed by barbecue diners is the equivalent of a day and half's worth of food for a woman - and is 500 calories more than a man's daily limit.