Story Progress
Back to home
Aloo Jeera Recipe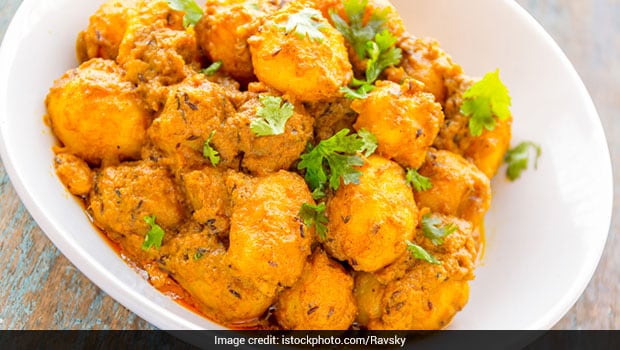 How to make Aloo Jeera
About Aloo Jeera Recipe | Jeera Aloo: A quick, easy and light potato dish. Potatoes boiled and sauteed golden with turmeric, jeera and onions. Aloo Jeera is an easy and quick recipe which is just perfect for a lunch menu and you can even prepare this vegetarian dish on festivals such as Janmashtami.

Ingredients of Aloo Jeera
200 gms potatoes
50 ml oil
250 gms onions
10 gms cumin seeds
20 gms ginger
30 gms garlic
10 gms turmeric
20 gms red chilli powder
5 gms garam masala
20 gms coriander powder
10 gms coriander leaves
to taste salt
1.
Boil the potatoes and dice them. Chop the onions, garlic, ginger, coriander.
2.
Heat oil and saute the cumin seeds until they crackle.
3.
Add the onion, garlic and ginger and saute until golden.
4.
Stir in the chopped ginger and add the potatoes.
5.
Sprinkle turmeric, garam masala, coriander powder and chilli powder. Toss.