Story Progress
Back to home
Baked Chocolate Gujiya Recipe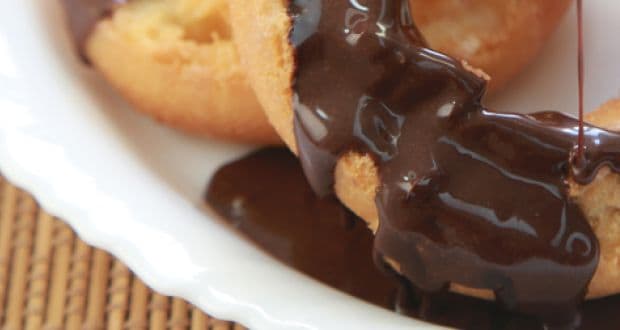 How to make Baked Chocolate Gujiya
The sweetness of this delicious Indian dessert in your favourite chocolate flavour.
Total Cook Time

1 hr 35 mins

Ingredients of Baked Chocolate Gujiya
For the crust:
4 cups Maida
8 tbsp Ghee
1 tsp Salt
1/2 tsp Baking soda
For filling:
600 gram Mawa Khoya
2 tbsp Pistachio nuts (peeled and chopped), blanched
2 tbsp Cashewnuts, chopped
2 tbsp Almonds (peeled and sliced), blanched
40-50 nos Raisins
1/2 tsp Green cardamom powder
300 gram Powdered sugar
1.5 cup Chocolate, melted
1.
For preparing the crust, sieve refined flour and rub in the ghee and salt. Add cold water and knead into a stiff dough. Cover it with a damp cloth and set aside.
2.
Roast the khoya slightly till it turns pink. Remove from heat and allow it to cool.
3.
Add pistachionuts, cashewnuts, almonds, raisins, and green cardamom powder to khoyaand mix well.
4.
Add powdered sugar and half cup melted chocolate and mix well.
5.
With oiled hands divide dough into small balls.
6.
Grease the gujiyamould. Roll out dough balls into small puris, put it on the mould and press lightly.
7.
Place the stuffing in the hollow portion. Apply a little water on the edges, close mould and press firmly. Remove extra dough.
8.
Keep gujiyas covered with a damp cloth.
9.
Repeat the process till you have consumed all the dough and filling.
10.
For your baked healthy gujiyas, place them on a greased baking tray. Brush them with a little ghee and bake at 180°C for twenty to twenty five minutes instead of frying.
11.
Let them cool in the baking tray and coat only one side with pure melted chocolate.
12.
Serve garnished with chopped pistachios.