Story Progress
Back to home
BBQ Potato Salad Recipe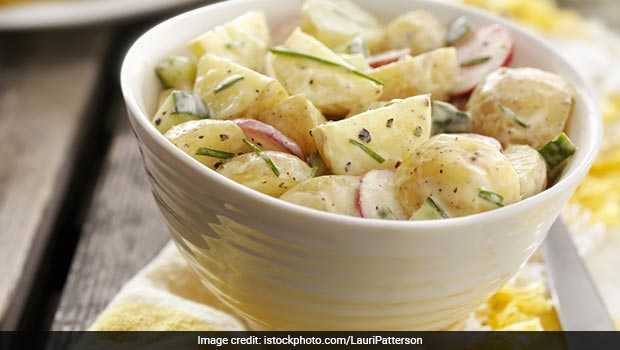 How to make BBQ Potato Salad
Potato salad with a twist. This one has some cola flavored BBQ sauce as a dressing ingredient.

Ingredients of BBQ Potato Salad
10-12 Baby potatoes (peeled), boiled
1 Spring onion (cut into chunks)
3-4 Capers
2-3 Gerkins
1 tsp Parsley, chopped
1 tbsp Mayonnaise
to taste Salt
to taste Pepper
2 tsp Cola barbeque sauce
1.
In a bowl mix baby potatoes with spring onions, capers, gherkins, chopped parsley, mayonnaise, salt and pepper. Toss well.
2.
Now add cola bbq sauce. Mix again.