Story Progress
Back to home
Bharwan Gobhi Recipe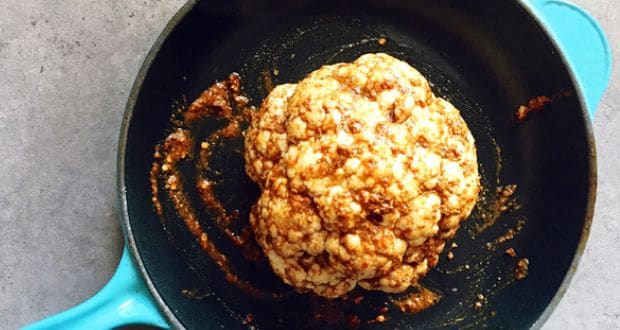 How to make Bharwan Gobhi
NDTV Food
About Bharwan Gobhi Recipe: Cauliflower florets blanched, stuffed with a cheese and khoya filling. Coated in a thick besan batter and deep fried till golden. Bharwan gobhi is the perfect lunch dish to relish along with hot and piping parathas at home with the family.

Ingredients of Bharwan Gobhi
4 Medium florets of cauliflower (blanched in hot water with salt and turmeric)
For deep frying oil
For the filling:
1/2 cup processed cheese, grated
10-15 raisins
2-3 tbsp fresh pomegranate (anaar)
2-3 tbsp cashews, chopped
Handful of coriander leaves, chopped
2 tbsp ginger, finely chopped
4 tbsp khoya (crumbled)
For the batter:
350 gms besan
1 tbsp ajwain
2 tbsp garlic
to taste salt
red chilli powder
water (to make the batter)
1.
In a pan of hot water add salt, turmeric and gobhi. Blanch till the gobhi is softened a little.
For the batter:
1.
Mix all the ingredients together. Add in enough water to make a semi-thick batter.
For the filling:
1.
In a bowl add the all filling ingredients and mix with your hands to make a soft, gooey mixture.
2.
Stuff the blanched gobhi with this mixture in all the crevices.
3.
Coat the stuffed gobhi in the batter and deep fry till golden.