Story Progress
Back to home
Blueberry Coconut Popsicles Recipe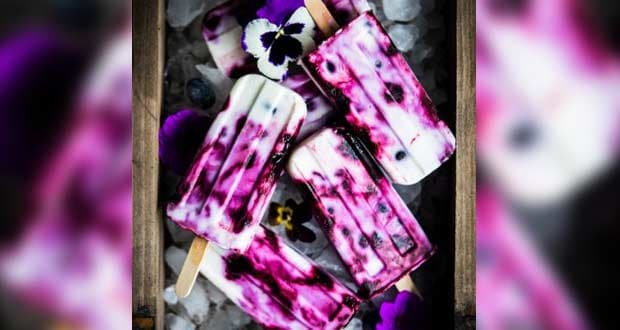 How to make Blueberry Coconut Popsicles
About Blueberry Coconut Popsicles Recipe: Keep cool this summer with this healthy, vegan dessert.

Ingredients of Blueberry Coconut Popsicles
2 Cups fresh blueberries
1 1/2 tbsp water
5 tbsp maple syrup
3/4 cup coconut milk (canned or fresh)
1/2 cup almond milk
Popsicle moulds
1.
In a saucepan, add the blueberries, water and 3 tbsp maple syrup. Bring it to gentle syrup over medium heat. Don't crush the berries. Let it cool.
2.
In another bowl, whisk together the coconut milk, 2 tbsp maple syrup and almond milk.
3.
Take the Popsicle moulds and fill it half with the blueberry mix and half with the coconut milk mix. Let it freeze overnight so that the popsicles are solid.