Story Progress
Back to home
Caponata Recipe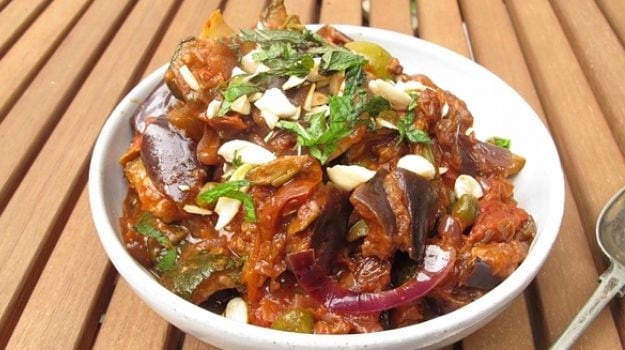 How to make Caponata
About Caponata Recipe: Caponata is an eggplant stew known to have originated in Sicily, Italy. Eggplants, carrots and celery cooked in a sweetened sauce. It can be served as a warm side or a cold appetizer.

Ingredients of Caponata
100 gms brinjals (cubed)
50 gms celery
4 Onions, sliced
100 gms tomato puree
1 cup olives, sliced
1/2 cup capers
50 gms sugar
100 ml vinegar
50 ml red wine
100 ml olive oil
50 gms carrots
2 tbsp cocoa powder
to taste salt and pepper
Water
1.
Dice and fry the brinjals. Heat oil and saute onions and celery.
2.
Add olives, tomato puree, capers, sugar and vinegar.
3.
Add wine and simmer for 10 minutes, till thick. Add water if its too thick.
4.
Add the brinjals, salt and pepper. Add the cocoa powder.
5.
Chill for a day before serving.