Story Progress
Back to home
Paneer Chaman Recipe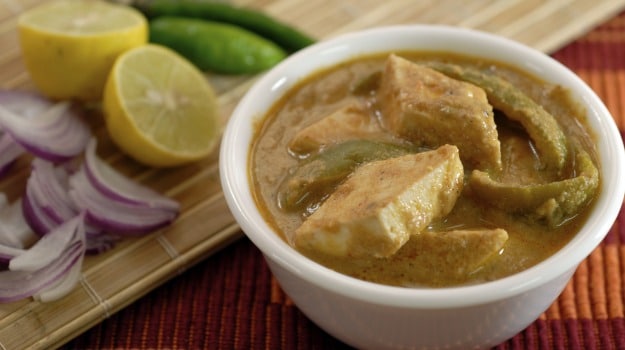 How to make Paneer Chaman
A delectable blend of spices, milk and paneer, the creamy texture of this dish will get you hooked!
Total Cook Time

1 hr 05 mins

Ingredients of Paneer Chaman
1 kg paneer (cottage cheese)
1 cup mustard/refined oil
1 tsp ginger powder
3 tsp fennel powder
1 tsp turmeric powder
2 tsp cumin powder
2 bay leaves
2 brown cardamom
2 green cardamom
2 cloves
1 cup boiled milk
4 cups of water
Salt to taste
1.
Slice paneer into 2 inch long and one inch thick pieces.
2.
Heat oil in a non-stick frying pan.
3.
Fry paneer on each side, 2 to 3 pieces at a time.
4.
In a separate pot, add a Tbsp of oil.
5.
Add cloves, bay leaf, salt, stir well.
6.
Add water and the rest of the spices, bring to boil.
7.
Add fried paneer into the boiling gravy and cook for 5 minutes.
8.
Cook at low flame for another 5 minutes.
9.
Coarsely grind brown and green cardamom and leave aside.
10.
Add 1/2 cup milk to the gravy.
11.
Finish with sprinkling cardamom powder to the curry.
12.
Serve with rice, naan or chapatti