Story Progress
Back to home
Chicken Seekh Kebabs Recipe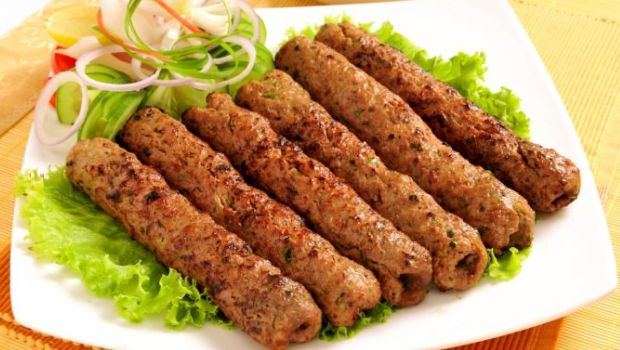 How to make Chicken Seekh Kebabs
Chicken Seekh Kebabs Recipe: Succulent kebabs made from tender meat, masalas and seasoning, put on a skewer and grilled golden. You can serve these kebabs to your guests.

Ingredients of Chicken Seekh Kebabs
1 Cup Meat (minced)
1/2 tsp Chilli flakes
1 tsp Ginger & garlic paste
2 tsp Lemon juice
1/2 tsp Coriander powder
1/2 tsp Cumin powder
1/2 tsp Garam masala
3 tsp Onion paste
1 tsp Bread crumbs
1 Egg (yolk and white separated)
tsp Olive oil
to taste Salt
1.
In a food processor, grind meat, chilli flakes, ginger & garlic paste, lemon juice, coriander powder, cumin powder, garam masala and salt to a smooth paste.
2.
To this mix, add onion paste, bread crumbs, egg yolk and white of the egg, oil and grind again. Set aside in a fridge for one hour.
3.
Grease the skewers then divide the mixture into equal portions and spread each portion onto a skewer creating a uniformly flattened shape around each skewer.
4.
Grill the kebabs on an outdoor barbeque grill or an indoor grill pan until done. Garnish with lemon or lime wedges and serve with delicious fresh cilantro or mint chutney.