Story Progress
Back to home
Dark Raspberry Delight Recipe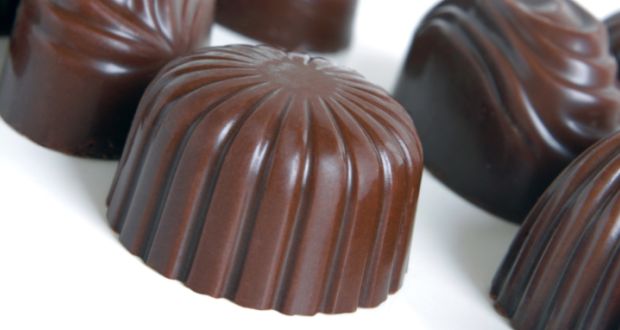 Zeba Kohli shares how to make some sinful dark chocolates with a raspberry puree. She runs a business in Mumbai called Fantasie Fine Chocolates.

Ingredients of Dark Raspberry Delight
1 slab Couverture chocolate (you can use any cooking chocolate)
1 cup raspberries
Sugar
1/2 cup water
1/4 cup condensed milk
For the Chocolate Cover:
1.
Melt down Couverture chocolate in a double boiler.
2.
Use chocolate mould and fill them with melted Couverture chocolate on it.
3.
Once you filled the chocolate mould, empty the chocolate back by flipping it and we will get mould shape chocolate covering.
4.
Always check against sunlight that the chocolate spreads evenly and there is hole or gap in the chocolate covering.
5.
Keep the mould in the freezer for half an hour.
For the Raspberry Filler:
1.
Boil raspberries with some sugar, water and condensed milk.
2.
Let it simmer till it becomes thickish like a compote. Adjust the water and milk.
3.
Blend it to make it paste like.
4.
Fill the rasberry puree in the chocolate mould and cover them with melted Couverture chocolate and put them in the freezer for half an hour under 18C to 20C.
5.
Your Dark Raspberry Delight is ready.