Story Progress
Back to home
Double Chocolate Easter Cookies Recipe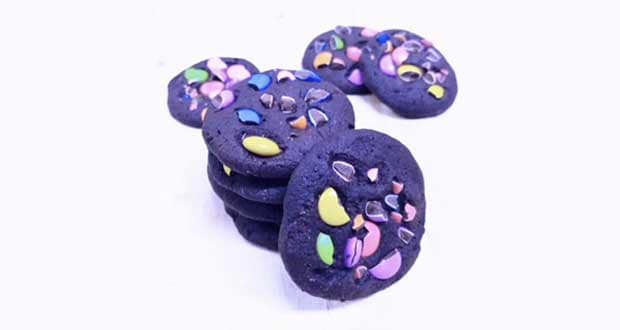 How to make Double Chocolate Easter Cookies
Easter is all about some sweet indulgences! This recipe of Double Chocolate Easter Cookies are exactly what the kids would need to celebrate Easter this time. These are cute, whimsical, and packed with chocolate and little Gems – a perfect treat for your little egg hunters!

Ingredients of Double Chocolate Easter Cookies
1 1/4 Cup Butter, unsalted
1/2 cup Brown Sugar
1/2 cup Castor Sugar
1/2 tsp Vanilla essence
1 1/4 cup Dark chocolate, chopped
1 1/3 cup Refined flour
1/4 cup Cocoa powder
1 tsp Baking soda
1/2 tsp Salt
1 tbsp Milk
1 cup Cadbury gems
1.
Cream together the Butter and both sugars till fluffy and pale. Add vanilla and mix.
2.
Sieve together the flour, baking soda, cocoa powder and salt.
3.
Fold in the flour mixture into the butter till just combined. Add chopped dark chocolate and milk and mix in.
4.
Form the dough into a flat disc. Cling wrap and chill it in the refrigerator for 20 minutes.
5.
Divide the chilled dough into 30 gm each. Gently roll and place in the baking tray covering with parchment.
6.
Top generously with roughly crushed Gems.
7.
Bake for 12 minutes at 180 degrees.
8.
Remove from oven and allow to cool on a wire rack till room temperature and crisp.