Story Progress
Back to home
Ek Bar Mulled Wine Recipe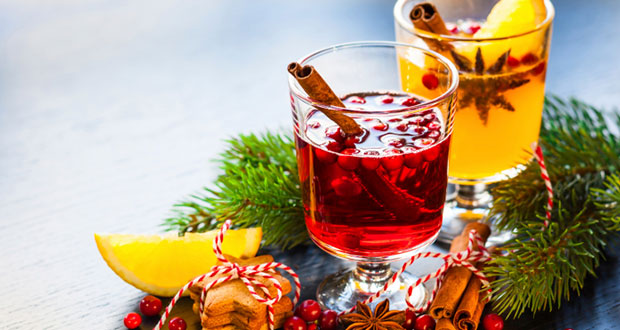 This drink is simple to make and tastes like Christmas in a glass. It's a lovely celebration of those traditional festive spices like cloves, cinnamon and nutmeg. If you've got your own favorite spices, then feel free to add those to the pot too.

Ingredients of Ek Bar Mulled Wine
100g sugar
4 star anise
2 cinnamon stick
8 cloves
1 nutmeg
150 ml water
1 lemon
2 orange slices
150 ml Cointreau
750ml / 1 bottle light red wine
Twist of orange zest and a star anise, to serve
1.
1. Put sugar in a pan with star anise, cinnamon stick, cloves and 150ml water. Bring slowly to the boil, stirring to dissolve the sugar.
2.
2. Simmer for 2 minutess, then pour into a large jug and leave to cool. Add 1 lemon and 2 orange, both thinly sliced, to the jug along with 150ml Cointreau and a 750ml bottle light red wine. Stir well, then cover and chill for at least 2 hours or overnight if you can.
3.
3. Serve chilled or over ice, with a twist of orange zest and a star anise. If you'd like to serve a traditional warm mulled wine, there's no need to chill - simply warm through without boiling and serve in heatproof glasses.