Story Progress
Back to home
Fried Milk & Toffee Chocolates Recipe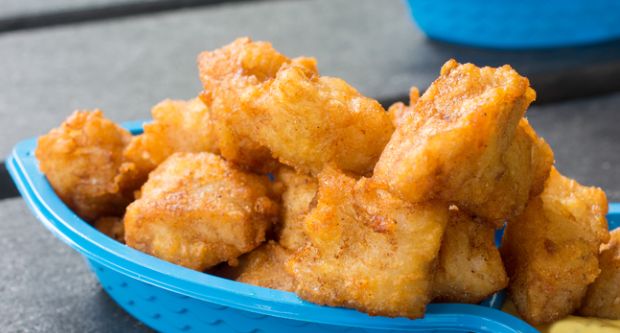 An inventive dessert. Chocolate bars dipped in batter, coated with crumbs and fried. This is then placed on a bed of crushed cookied and topped with honey.

Ingredients of Fried Milk & Toffee Chocolates
2 milk & toffee chocolates (you can use any other chocolate also)
30 gm refined flour-30gms
1 egg (optional)
50 gm bread crumbs
1 pack plain cookies
50 gm icing sugar (for garnish)
20 gm honey
Oil to deep fry
1.
Cut the chocolates in even sizes.
2.
Make a batter with refined flour and eggs. (or flour and water)
3.
Dip the chocolates in the batter and coat them with bread crumbs.
4.
Deep fry in hot oil till they turn crisp from out side.
5.
Crush cookies on a plate and place fried chocolate on top.
6.
Pour honey on top. Sprinkle sugar and serve hot.
7.
You can serve this with vanilla ice-cream.