Story Progress
Back to home
Fried Sangat (Fried Catfish) Recipe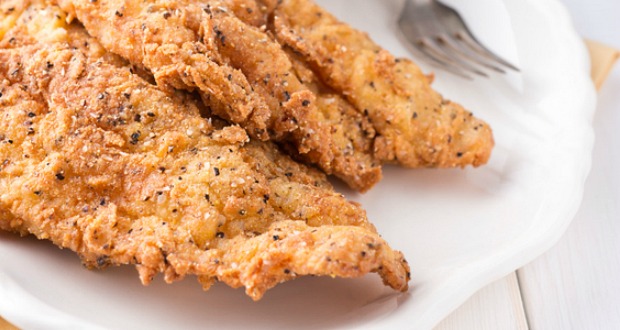 Perfectly fried and easy-to-make, this Southern style catfish coated in seasonal cornmeal makes a unique and delicious meal.

Ingredients of Fried Sangat (Fried Catfish)
1/3 cup stone-ground yellow cornmeal
1 tsp chilli powder
1 tsp ground cumin
1/2 tsp ground coriander
1/2 tsp salt (optional)
1/4 tsp freshly ground pepper
4 catfish fillets-5 ounces (150 g) each
olive oil cooking spray
2 tsp olive oil
1.
Preheat oven to 400°F (200 degree C)
2.
Combine cornmeal, chilli powder, cumin, coriander, salt (if required) and pepper in a shallow bowl.
3.
Coat catfish fillets in the cornmeal mixture and shake off any excess.
4.
Lightly coat a large ovenproof skillet with cooking spray.
5.
Pour some olive oil and place over medium heat.
6.
Add the catfish and sauté for about 3 minutes per side, turning once, until catfish starts to brown.
7.
Transfer skillet to the oven and bake for another 8 to 10 minutes until fish flakes. Test that with a fork.