Story Progress
Back to home
Gongura Mamsam Recipe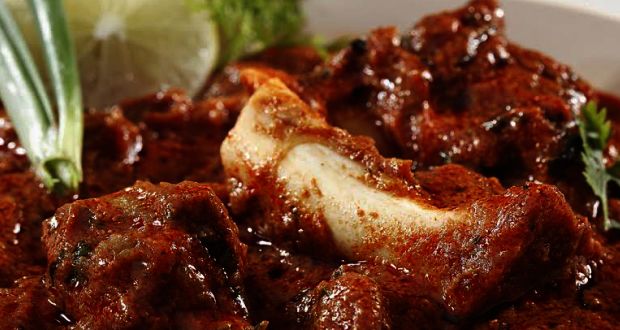 How to make Gongura Mamsam
About Gongura Mamsam Recipe: Venture into the heart of Andhra Pradesh to unearth a cuisine which is reputed to be the spiciest of all! Chef Srinivas Rao shares his recipe of a spicy and hot Andhra mutton curry.
Total Cook Time

1 hr 05 mins

Ingredients of Gongura Mamsam
250 Gram Lamb meat
to taste Turmeric powder
to taste Salt
Ginger-garlic paste
For the curry:
2 tbsp Refined oil
6 Cloves
3 Cardamoms
1 stick Cinnamon
1/2 tsp Cumin seeds
3 tbsp Onions, chopped
1 tsp Ginger garlic paste
100 gram Gongura leaves
1 tbsp Red chilli powder
1 tsp Coriander powder
1/2 tsp Turmeric powder
10 Curry leaves
6 Slit green chillies
Coriander leaves, chopped
50 ml Water
1 1/2 tsp Salt
Red chilli, curry leaves, fried
Clarified butter
1.
Boil the meat with turmeric powder, salt and ginger garlic paste, keep aside.
3.
Add cloves, cardamoms, cumin seeds and chopped onions.
4.
Saute onions till they turn translucent.
5.
Then add ginger garlic paste, gongura leaves, red chilli powder, coriander powder, turmeric powder, curry leaves, slit green chillies, chopped coriander leaves, boiled meat, water and salt.
6.
Mix well and cook for 5 minutes.
7.
Garnish it with fried red chillies, curry leaves and clarified butter.