Story Progress
Back to home
Haleem Recipe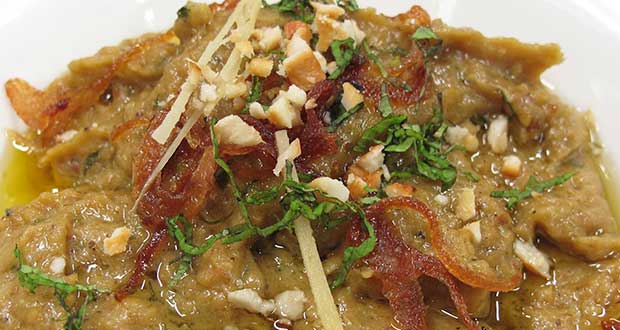 Haleem is a popular dish made with ground meat especially to celebrate the festival of Ramzan.
Total Cook Time

4 hrs 15 mins

Ingredients of Haleem
1/2 cup of ghee
1 cinnamon stick
4 clove
3 green cardamom
2 bay leaves
1/2 gm of rose petals
Few strings of khus ki jhad
120 gm of onion
1 Tbsp of ginger & garlic paste
30 gm of lapsi ( daliya ) soaked ( raw)
150 gm of mutton leg ( boneless )
Black pepper pd to taste
1 1/2 cups of curd
2 tsp of coriander whole
1/2 tsp of javitri elaichi pd
2 tsp of yellow chilli pd
2-3 ml of rose water
20 gm of cashew nut
1/2 bunch of mint leaves
1 gm of saffron water in 30 ml of warm milk
2 cups of stock
Salt to taste
1/2 bunch fresh coriander leaves
1.
1. In a handi pour ghee, add slice onion and sauté till translucent and add ginger garlic paste.
2.
2. Fry half a cup of onions & keep aside( for garnish)
3.
3. Now add mutton leg boneless cut into 1/2 cm cubes and sauté for a minute or 2. And then add lapsi (soaked in water).
4.
4. Pour in 2 cups stock, make a bouquet garni with cinnamon stick, rose petal, coriander seed, cloves, green cardamom, bay leave, khus ki jhad and put it in the handi and cover with a lid and cook on a medium flame till mutton becomes tender.
5.
5. Add curd, yellow chilli, black pepper, cashew nut paste , rose water ,saffron water, salt to taste and cook till mutton is cooked.
6.
6. Serve hot with chopped mint leaves, coriander chop, cashew nut fry, onion fry & dollop of ghee.