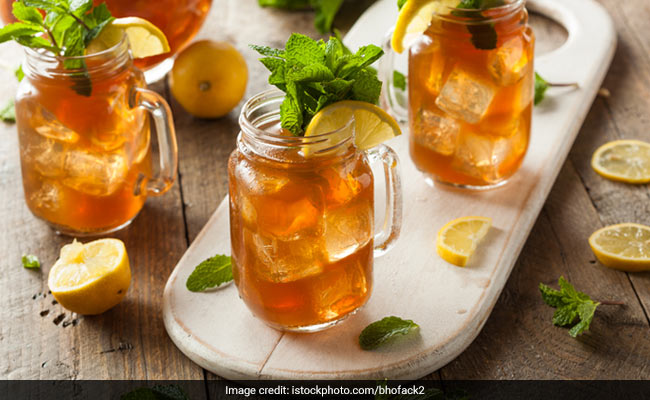 Holi Special Ice tea Thandai- Healthy beverage for Holi
Ingredients of Holi Special Ice Tea Thandai
7 Ground white pepper (Kali mirch)
1 Assam Tea Bags
1/4 Cup Almonds (badam) - coarsley crushed
2 tsp Poppy seeds (khus-khus)
1 tsp Fennel seeds (saunf) (crushed coarsely)
1/2 tsp Cardamom (elaichi) powder
Ground sugar
A few Saffron (kesar) strands
How to Make Holi Special Ice Tea Thandai
1.
Heat water in a flask and add some Assam tea bags to infuse its flavour in water.

A
2.
Add ¼ cup almonds, Khus-Khus, fennel seeds and cardamom in the mixture.

A
3.
Top it up with kali mirch and ground sugar to taste.

A
4.
Cool it in the refrigerator, add lot of ice and serve strained.

A
5.
Place few saffron strands over the drink for flavour and colour. Serve.

A
Key Ingredients: Ground white pepper (Kali mirch), Assam Tea Bags, Almonds (badam) - coarsley crushed, Poppy seeds (khus-khus), Fennel seeds (saunf) (crushed coarsely), Cardamom (elaichi) powder, Ground sugar, Saffron (kesar) strands