Story Progress
Back to home
Honey Sponge Cake Recipe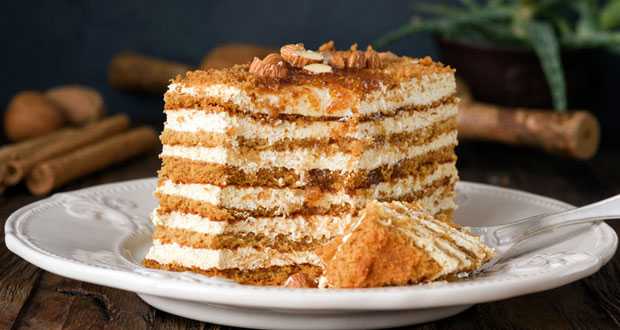 How to make Honey Sponge Cake
A delicious and super spongy cake made with custard powder and honey. Steamed and topped with roasted melon seeds and chocolate sauce.
Total Cook Time

1 hr 25 mins 15 seconds

Prep Time

15 mins 15 seconds

Ingredients of Honey Sponge Cake
Dry ingredients:
150 gram Flour
1 tbsp Custard powder
1 tsp Bicarbonate soda
1 tsp Baking soda
Wet ingredients:
50 gram Butter (softened)
150 gram Brown sugar (softened)
70 ml Corn oil (you can use regular oil also)
3 Eggs
1 (heaped) tbsp Honey
1 tsp Vanilla essence
Others:
3-4 tbsp Melon seeds, roasted
2-4 tbsp Chocolate sauce (to decorate)
1.
In a bowl add flour, custard powder, bicarbonate soda, baking soda. Keep aside.
2.
In another bowl mix butter, brown sugar and corn oil. Break in the three eggs one at a time and whisk till well blended.
3.
Add the honey and vanilla essence. Mix well.
4.
Gradually add the dry ingredients into the wet ingredients. Mix well. Add 3 Tbsp of melon seeds into the batter.
5.
Pour it into a prepared mould. Steam for 45 minutes.
6.
De mould it when cool. Decorate with some roasted melon seeds and chocolate sauce.