Story Progress
Back to home
Chocolate Cake Recipe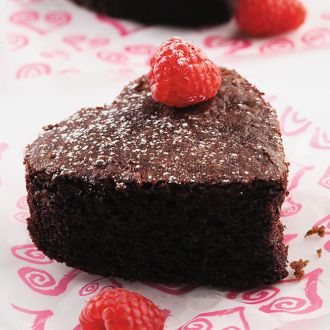 The evergreen, all time favourite chocolate cake is a must for every occasion. This one can surely be crowned as the 'King of all desserts.'

Ingredients of Chocolate Cake
Ingredients:
1 1/2 cups granulated sugar
canola oil 150 mL
2 eggs
2 tsp vanilla
2 2/3 cups all purpose flour
2/3 cups cocoa
2 tsp baking powder
2 tsp baking soda
1 tsp salt
2 cups boiling water 500 mL
2.
1. Preheat oven to 350 °F (180 °C).
3.
2. In large bowl, beat sugar, canola oil, eggs and vanilla for 4 minutes. Sift together flour, cocoa, baking powder, baking soda and salt. Add flour mixture alternately with boiling water to sugar mixture. Beat well after each addition.
4.
3. Pour into oiled and floured 9 x 13 inch (22 x 34 cm) cake pan. Bake 40 minutes, or until cake springs back to the touch.