Story Progress
Back to home
Jelly Mould Recipe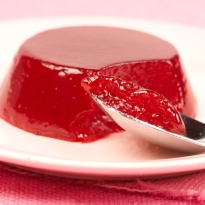 The all time favorite sweet treat. Relish is as it is or with your favorite toppings.

Ingredients of Jelly Mould
1 packet (85 gm) flavored Jelly
2 cups water
1 cup mixed fruit, chopped fine
6 Individual glasses for setting the jelly
1.
Boil one cup of the water. Sprinkle the contents of the packet over it and stir till dissolved.
2.
Mix in the other cup of water and pour into the glasses. Refrigerate for about 1/2 an hour.
3.
Sprinkle the fruit over the jelly and leave to set completely.