Story Progress
Back to home
Kalakand Recipe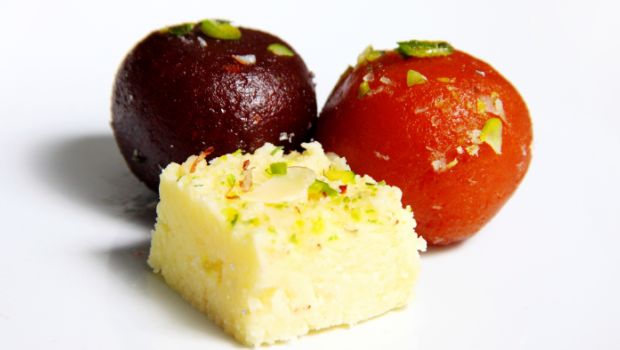 How to make Kalakand
Milk and cottage cheese cooked with rose water, cardamoms and then set. A soft tasty barfi for any festive occasion. It is known to have been invented in Rajasthan.

Ingredients of Kalakand
250 Ml Whole milk
250 gram Ricotta cheese or cottage cheese
120 gram Sugar (powdered)
1 tsp Rose water
1/2 tsp Green cardamoms (coarsely ground)
Round mould to set it in, or a serving dish, if you do not want to shape it like a cake
To garnish Almonds (roasted), shredded
1.
Cook milk and ricotta cheese till excess liquid is dried up.
2.
Add sugar, cook some more, till there is no excess liquid, but mixture is a wet consistency.
3.
Shut off the heat, add the rose water and cardamom and transfer to mould or serving dish, and leave to set.
4.
Keep an upturned plate on top of mould and turn upside down, garnish with the almonds and serve.