Story Progress
Back to home
Keema Biryani Recipe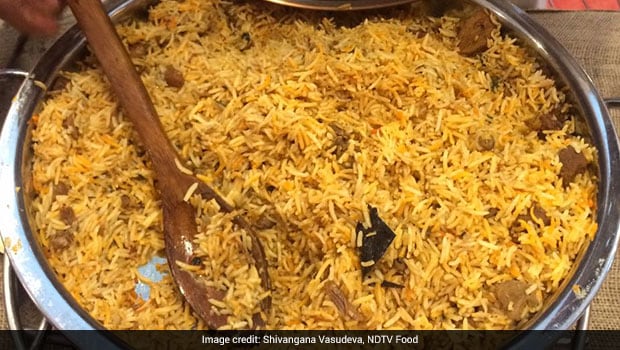 How to make Keema Biryani
About Keema Biryani Recipe: Biryani is a dish that has able to unified our country in a unique sense with its simmering aromatic flavours which has touched the soul of each one of us. A popular Biryani recipe from the south India spread all across the globe, Keema Biryani is the delicious amalgamation of rice with aromatic spices is a delight to relish on. Perfect for dinner parties with friends and family, to impress everyone with your culinary skills!
Ingredients of Keema Biryani Recipe | Keema Biryani Recipe
:Aromatic biryani made from minced lamb meat (keema), dry fruits, rose water and a wide variety of masalas.
Total Cook Time

1 hr 40 mins

Ingredients of Keema Biryani
500 Gram rice
1 cup almonds
5-6 raisins
1 cup yogurt
2 tbsp desi ghee
1 cups onions, sliced
1 tbsp garlic paste
1/2 tsp ginger paste
2 tsp coriander powder
1 tsp red chilli powder
1/2 kg lamb keema
1 glass milk
50 gram butter
1 tbsp rose water
5-6 mint leaves
1 piece ginger, sliced
For the Garam Masala:
2 tsp cumin seeds
2 tsp coriander seeds
3-4 pods green cardamom
black cardamom
3-4 cinnamon sticks
2 tsp mace
1 tsp black peppercorns
5-6 cloves
water
salt
1.
Wash and soak rice in water for some time.
2.
Dry roast cumin seeds, coriander seeds, green cardamom, cinnamon, mace, black peppercorns and cloves. Cool and grind to a fine powder.
3.
Blanch almonds in water, peel and cut them into small pieces. Chop raisins finely. Heat desi ghee in a pan and add sliced onions. Cook on low heat.
4.
Whisk yoghurt, garlic paste, ginger paste, coriander powder, black cardamom and red chilli powder and add it to the onions. Cook for two minutes.
5.
Add lamb keema and saute. Add salt and garam masala. Cook for sometime.
6.
Add a cup of water and allow it to simmer. Transfer the keema to another pan. Add milk, butter, almonds and raisins.
7.
Boil the rice. Add rose water and salt and stir.
8.
Put half of the rice into the jhol. Add some mint leaves and ginger.
9.
Put rest of the jhol on top and then the rice.
10.
Cover it and allow it to cook.
11.
Serve the keema biryani hot.