Story Progress
Back to home
Ker Sangri Recipe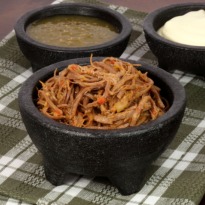 How to make Ker Sangri
Berries and beans are cooked with a variety of masalas to make this traditional Rajasthani dish.
Total Cook Time

1 hr 05 mins

Ingredients of Ker Sangri
For ker sangri:
75 Gram Berries
75 Gram Dried beans
For main preparation:
2 tsp Oil
1 tsp Cumin seeds
2 tsp Ginger garlic paste
5-6 Whole red chillies
1 tsp Coriander powder
1 tsp Red chilli powder
1 tsp Turmeric powder
1 tsp Mango powder
5-6 Dried pieces of mango
4 tsp Yogurt
1 tsp Salt
For Garnish:
Fried garlic
Fried Red chillies (whole)
Coriander leaves
To prepare ker sangri:
1.
Soak the berries and the dried beans in beaten yogurt and keep it overnight.
2.
Boil for 15-20 min in water and clean them properly with water.
To prepare the main preparation:
2.
Add cumin seeds, ginger-garlic paste, whole red chillies, coriander powder, red chilli powder, turmeric powder, mango powder, dried mango pieces and curd.
4.
Then add ker sangri and salt. Mix it well.
5.
Garnish with fried garlic, fried whole red chillies and coriander leaves.
6.
Serve the Ker Sangri hot with roti.